About Us | Mission Statement | Statement of Charitable Purpose | Current Projects | Supporting the Foundation | Documents and Additional Information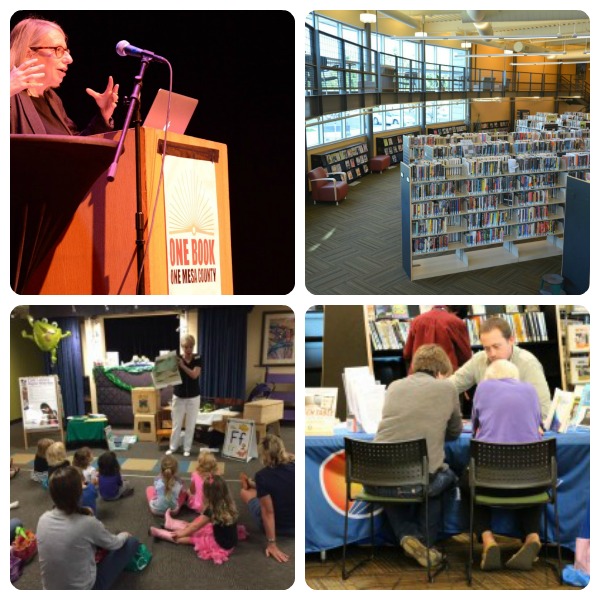 About the Mesa County Public Library Foundation
Established in 1994, the Mesa County Public Library Foundation is an independent organization developed for the purpose of helping the library reach its full potential in serving Mesa County residents. Mesa County Libraries has a long tradition of excellent library service at its eight locations.
The Foundation believes that tax dollars alone will not allow the library to reach its full potential to serve Mesa County in the future. The Foundation, created for this purpose, is dedicated to collecting and providing the resources needed to enrich and enhance library programs.
Mission Statement
The Mesa County Public Library Foundation supports the fundraising needs to enhance Mesa County Public Library District (dba: Mesa County Libraries) efforts to provide materials and services for the information, learning, and popular reading needs of all citizens and organizations of Mesa County.  The Foundation raises funds for special programs, projects, endowment gifts, and its general fund that will serve the community's public library for many years to come.
Statement of Charitable Purpose
Mesa County Public Library Foundation is a private non-profit organization which exists solely to enhance the library services and programs of the Mesa County Public Library District. The Foundation seeks gifts of support to meet the financial needs for long-term, endowment, and capital efforts of the library district.
Current Projects
The library is building a professional-level Digital Creation Studio to document and preserve elements of local culture and to provide Mesa County residents with hands-on training in digital technology. The studio is envisioned to house a soundproof recording studio, an editing and production center, and a training space. Library staff will use the studio for productions about local subjects to become part of the library's online Digital Resource Collection.

Historians, artists, musicians, poets, photographers, archivists, and others will use the studio to preserve their original work, personal histories, and life stories. Images of local landscapes, industries, culture, and other unique aspects of life on the Western Slope, many of which are fading with the passage of time, will be captured in photos and on video and will be considered for inclusion in the library's digital collection.
More information about the Digital Creation Studio project
Supporting the Foundation
The Foundation is an IRS 501(c)(3) organization, and contributions are tax deductible. Gifts of cash, stock, bonds and bequests are welcome.
Donate by Mail:
To mail your tax-deductible gift, please print this form and send to:
Mesa County Public Library Foundation
P.O. Box 3668
Grand Junction, CO 81502
For more information about the Foundation or donating, please call Joseph at (970) 683-2424.
Documents and Additional Information
2013 IRS Form 990 report for Mesa County Public Library Foundation (.pdf file/13.6 mb)
For individuals, businesses or funders who are looking for more specific information about the Library Foundation and its status with Colorado state, please go to the Secretary of State's website: www.sos.state.co.us.   Once on the site go to Business and Licensing area, scroll down and click onto Charity & Fundraiser Search link.  A box will appear and type in Mesa County Public Library Foundation, click on the Search toggle.  This will lead you to the state's information that supports the official standing of the foundation.