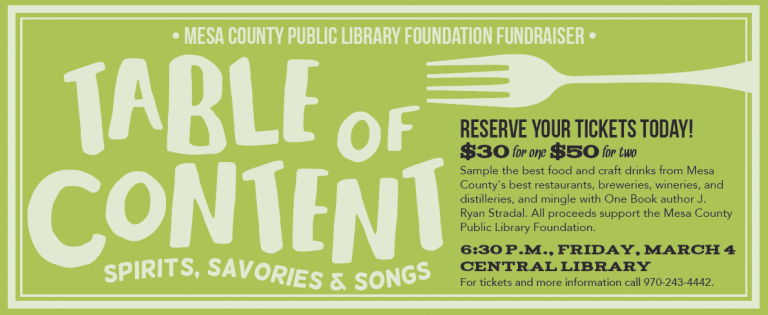 Join us at 6:30 p.m. Friday, March 4th at the Central Library for Mesa County Public Library Foundation's 2016 Fundraiser "Table of Content" Featuring One Book, One Mesa County "Kitchens of the Great Midwest" author J. Ryan Stradal!
How Can I Attend?: 
Click the 'Get Tickets' button below and enter your donation for either $30 (one ticket) or $50 (two tickets).
Tickets can only be purchased online with a major credit or debit card.
Your donation is your virtual 'ticket' to the event. (Names of ticket holders will be at the door for entry).
Hurry!  Only 250 tickets will be available!
Please contact Karen Kkllanxhja with any questions: 970-683-2438