Whether you're launching a new business or non-profit organization or growing an existing one, you need data – about your competitors, suppliers, dealers, and customers.  You might need it to create a business plan, market a new product, apply for a business loan, or create a mailing list.  We have an easy-to-use, fast, and free research tool – Reference USA.
The Reference USA database, available through the Mesa County Libraries website, can help get you the data you need.  From a U.S. businesses database of around 24 million businesses, private and public, you can find companies that meet your location, industry, ownership and other criteria.  You can get details for the companies you find such as addresses, phone number, executive names and titles and more.  Or download the results to create a mailing list.  Or map the results.
The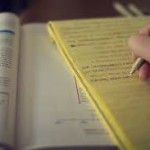 Consumers database, with data on over 250 million U.S. consumers, can give you a picture of the demographics, average income and home values, and lifestyle interests of people living in your target market.
If you're interested, join us for a class (please register in advance) on Thursday, July 30th at 9:30 a.m.  If you can't make the class but have questions, please let us know.