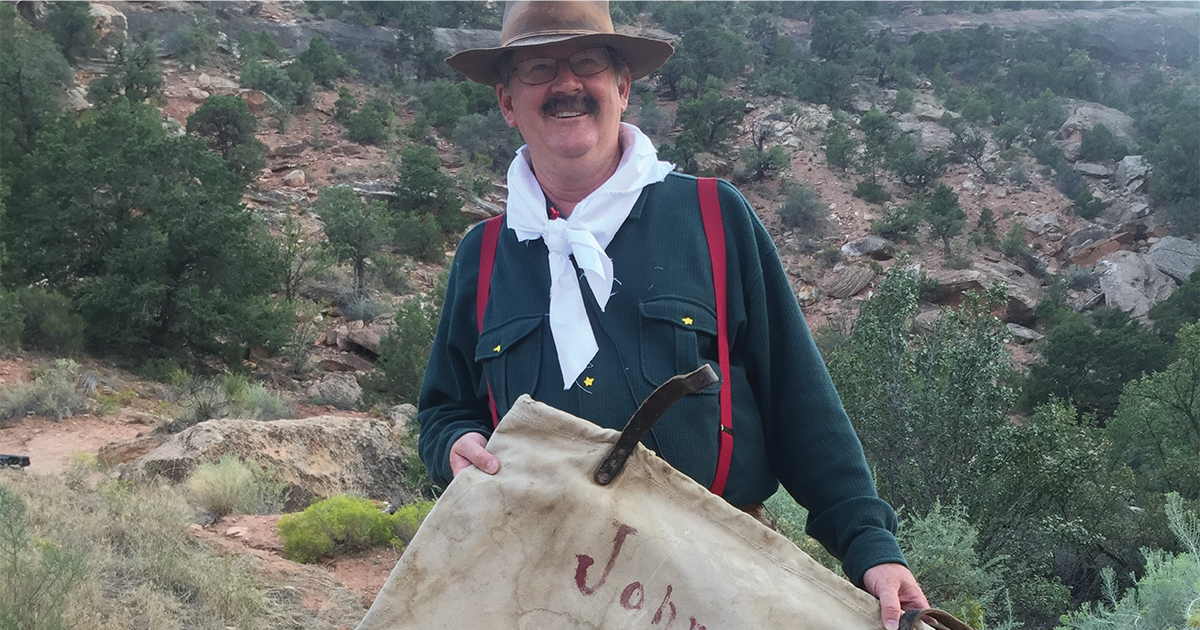 Learn about the creation of Colorado National Monument straight from the man who had the idea: John Otto. The monument's founder will be portrayed in a Chautauquan performance – "John Otto: Colorado National Monument's Most Fervent Booster" – at 2 p.m. Friday, Sept. 16, 2016, at the Mesa County Libraries Central Library, Fifth Street and Grand Avenue in Grand Junction.
Otto, an itinerant trail builder and dynamite expert, first saw the towering redrock cliffs in 1906, and he realized that the area needed to be protected and celebrated. He became a forceful advocate for creation of the national monument, which happened several years later, and he was named its first superintendent.
Otto will be portrayed by Peter MacMillan Booth, Ph.D., executive director of the Museum of Western Colorado. Booth comes from a fifth-generation Western family, and he earned his Ph.D. from Purdue University in the history of the American West. He started his museum career as assistant director of education at the Arizona Historical Society in Tucson. Since then, he has served as education director at the Desert Caballeros Western Museum in Wickenburg, Ariz., and as executive director of the Willamette Heritage Center at The Mill in Salem, Oregon.
The event is open to the public at no charge. Seating is limited.