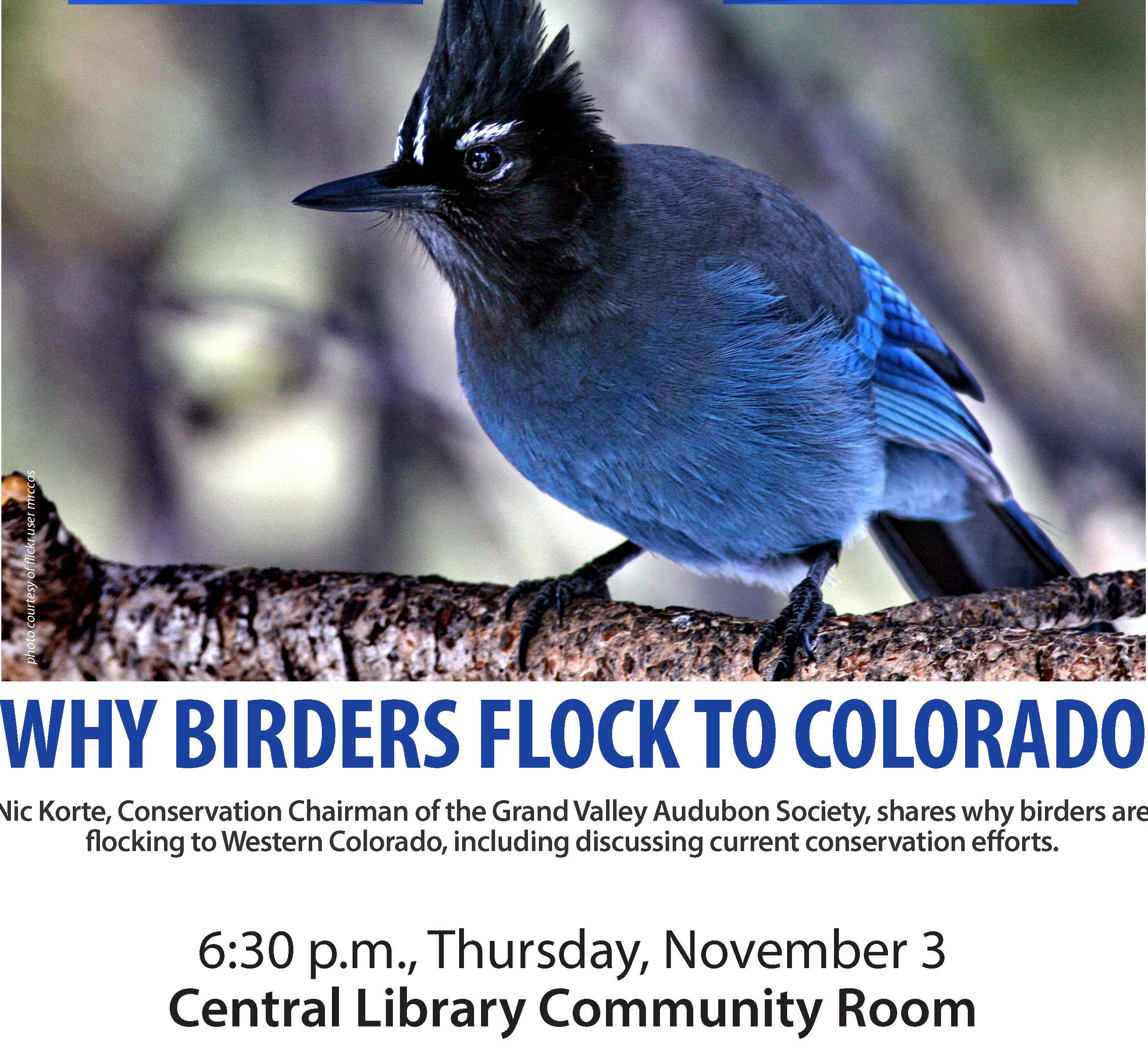 Learn more about the unique species of birds in Mesa County and why the area is a destination for birding enthusiasts in "Why Birders Flock to Colorado," a public presentation set for 6:30 p.m. Thursday, Nov. 3, 2016, at the Mesa County Libraries Central Library, Fifth Street and Grand Avenue in Grand Junction.
The presentation will be given by Nic Korte, former president and a long-term board member of the Grand Valley Audubon Society. For 10 years, Korte has led the local Audubon Society's Western Screech Owl Project, which installs and monitors nest boxes throughout the area. He is a past recipient of the Bird Conservancy of the Rockies' Levad Award, which recognizes scholarly and service contributions to the ornithological community. His blog, "Birds and More," appears on the Daily Sentinel's website.
Korte's presentation is open to the public at no charge.