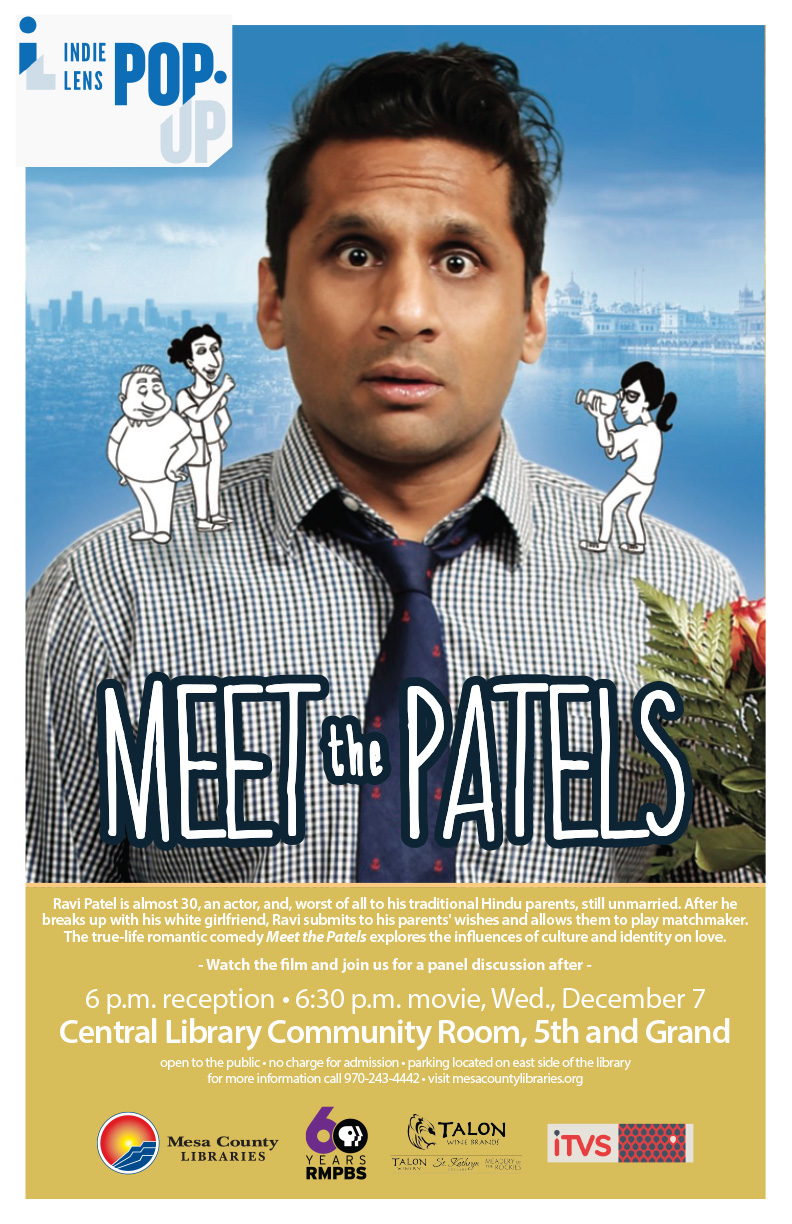 "Meet the Patels" kicks off a new season of Indie Lens Pop-Up film screenings Wednesday, Dec. 7, at the Mesa County Libraries Central Library, 443 N. 6th St. in Grand Junction.
A pre-film reception starts at 6 p.m., and the screening begins at 6:30 p.m. The film will be followed by a community discussion.
Ravi Patel is almost 30, an actor, and worst of all to his traditional Hindu parents, still unmarried. After he breaks up with his white girlfriend, Ravi submits to his parents' wishes and lets them play matchmaker. This true-life romantic comedy explores the influences of culture and identity on the most intense, personal, and important part of one's life – love.
"Meet the Patels" is rated PG, and the screening is open to the public at no charge. Seating is limited.
Plan now to see a new Indie Lens Pop-Up film at the Central Library every month through May 2017. Here is the lineup.
The Indie Lens Pop-Up film series is sponsored by Rocky Mountain PBS, Mesa County Libraries, and Talon Wine Brands.