The Basics   |   Canon T5i Digital Camera Kits   |   GoPro Action Camera Kit   |   Nikon CoolPix Digital Camera Kit   |   Power Check Meters

Note, these items can leave the library. We have other devices that can be checked out for in-library use only.
Equipment Checkout Basics
For complete checkout rules and details, please read the User Agreement.
The following applies to the Canon, GoPro, and Nikon CoolPix Kits:
All camera kits must be checked out at and returned to the PC Desk at the Central Library (please do not return to other branches)
Must be 18 or older
Fines on your account cannot exceed $10.00
One item checkout per account at a time
Do not put equipment or kits in Library book drops
Equipment and kits check out for one week at a time
There are no renewals for equipment
There is no grace period for the return date
Items are subject to availability – no holds can be placed
Canon T5i kits can only be checked out after attending an Intro to Digital Photography class.
Each kit includes:
Nikon Coolpix Point-and-Shoot Kit (1) (Check Availability)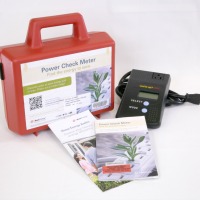 Brought to you in partnership with Xcel energy and available at all library locations, Power Check Meters can be checked out and used with any standard 120-volt appliance or electronic device to measure voltage, electricity costs and electric consumption of various appliances, such as refrigerators, room air conditioners, and computers and lamps.