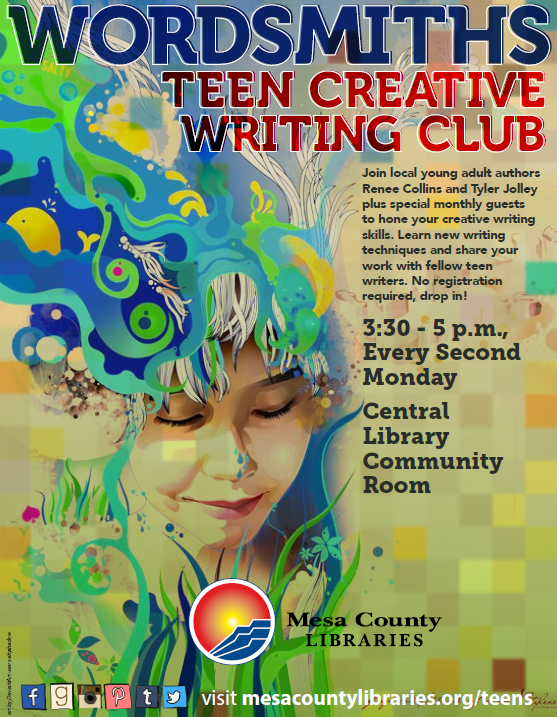 Next Monday will launch the beginning of our Teen Creative Writing Club called Wordsmiths. We're excited to add this new program to our calendar of regulars. We will meet monthly on the second Monday of each month from 3:30-5pm.
Our instructors are YA authors Tyler Jolley and Renee Collins. They are primed to walk teen writers through all aspects of the creative writing process from world building to beating writer's block to the editing and publishing phase. Join fellow teen writers and get inspired to write!
All teens are welcome and there is no registration required. Our first session will meet Monday March 9th from 3:30-5pm in Central Library's Community Rooms.