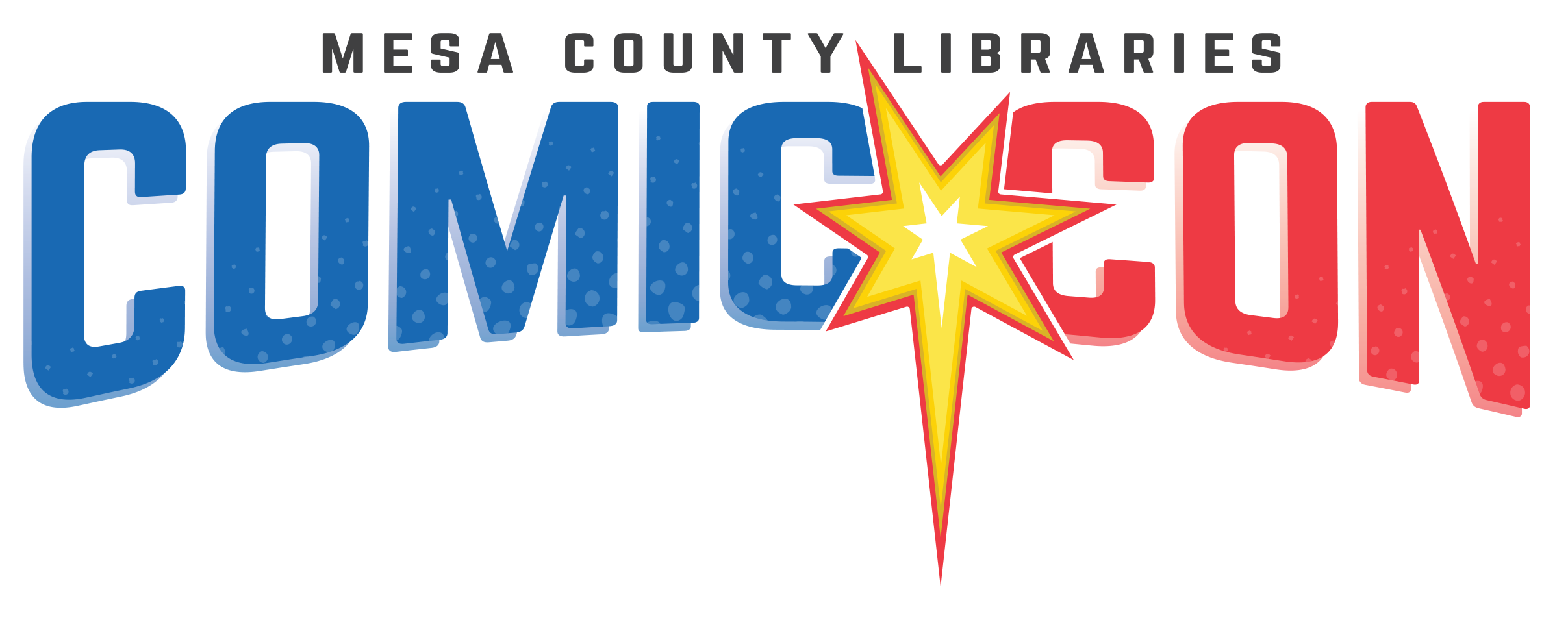 Save the date — Oct. 8! The second annual Mesa County Libraries Comic Con is happening from 10 a.m. to 4 p.m. Saturday, Oct. 8, at the Central Library, Fifth Street and Grand Avenue in Grand Junction.
Last year's event, which attracted more than 1,600 people, featured activities and entertainment for all ages. This year, we are planning geek meetups, panel discussions, kids' and teens' activities, hands-on workshops, cosplay, and — of course — a costume contest!
We're working on details for many events, and you can find out the latest by visiting our Mesa County Libraries Comic Con page.
Mark Oct. 8 on your calendar. We'll see you at Comic Con!