A new reading program is here:
Fall Reading Challenge!
Go to Beanstack get started.
August 15 – December 1
Ages 5-11
Try to read a total of 55 hours (30 minutes/day) in the allotted time.
Earn up to 5 badges and a certificate of completion
---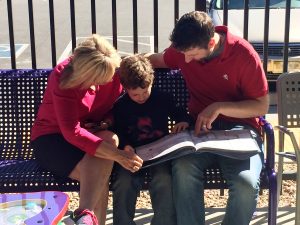 More reading programs coming soon!
Stay tuned to your Beanstack account for these upcoming programs:
Junior Scientist Academy
September 1 – December 31
Ages 5-18
Colorado Mesa University professors cover a range of topics including wildlife, environmental science, energy, physics, chemistry and human biology
Complete the reading challenge and attend the programs to earn badges and a certificate of completion
Symphony Storytime
October 1 – October 31
Ages 0-11
Performers from the Grand Junction Symphony host a series of musical storytime sessions
Complete the music-themed reading challenge and earn badges