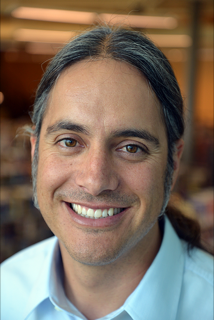 By Joseph Sanchez, Director, Mesa County Libraries
In 2016, Mesa County Libraries expanded what it means to be a library.
From the opening of the 970West Studio to the introduction of an innovative new app, Mesa County Libraries are creating new and different ways to help local residents learn, discover, create, and connect with one another. Here is just a sample of some of the library's unique accomplishments in 2016:
The 970West Studio, a public multimedia production studio that began offering classes and studio time in January, booked well over 100 studio reservations during 2016. We have seen a surprisingly wide range of patrons interested in using the studio, from high-school classes and teens' garage bands to barbershop quartets and classical performers. The 970West Studio also hosted two innovative Artists in Residence in 2016 and will host three more in 2017.
The Wild Colorado app, a first-of-its-kind product that brings the reference power of the library to mobile devices, received an enthusiastic reception upon its release in August 2016 and has been downloaded by nearly 900 users throughout Colorado and beyond. The app, developed by Mesa County Libraries in conjunction with Colorado Parks & Wildlife, Alpine Bank, and the Mesa County Public Library Foundation, contains photos and information about hundreds of mammals, birds, and fish found in Colorado's outdoors. Wild Colorado is available at no charge for Apple and Android devices from links here.
Mesa County Libraries Comic Con proved to be a spectacularly popular event in 2016, attracting 3,000 people to the Central Library in only its second year. This tribute to comic books, superheroes, and all kinds of fandom inspired patrons to create their own costumes, role-play, and celebrate their favorite characters. Watch for a bigger, better Comic Con in 2017!
1,000 Books Before Kindergarten, an early-reading initiative that encourages parents to read with their young children, has proven to be immensely popular, enrolling more than a thousand readers during its first full year of operation. The tie between early childhood literacy and school achievement is well-established, and the success of this program bodes well for many local kids.
Volunteers continue to be an important part of Mesa County Libraries, performing a wide range of tasks and services from helping with special events to tutoring literacy students. In the 12 months ended Nov. 30, 2016, library volunteers logged more than 11,200 hours, and Literacy volunteers contributed more than 5,100 hours. Our amazing volunteers have our endless appreciation.
Summer Reading at Mesa County Libraries promoted reading and fun to almost 4,000 kids, teens, and adults in 2016, keeping brains and bodies busy during the lazy summer months.
Culture Fest 2016 led approximately 2,000 library visitors on a figurative tour of the world, highlighting good food, marvelous entertainment, and fascinating cultures from almost every continent.
Meanwhile, Mesa County Libraries surpassed 80,000 cardholders for the first time ever and appeared to be on track for a near-record 1.4 million checkouts and renewals for 2016, driven in part by a strong surge in ebook checkouts.
Mesa County Libraries are pleased to serve the Mesa County community through eight convenient locations, and we plan to improve on our past accomplishments and take on a few more in 2017. We invite everyone to visit their local library and see what we have to offer.