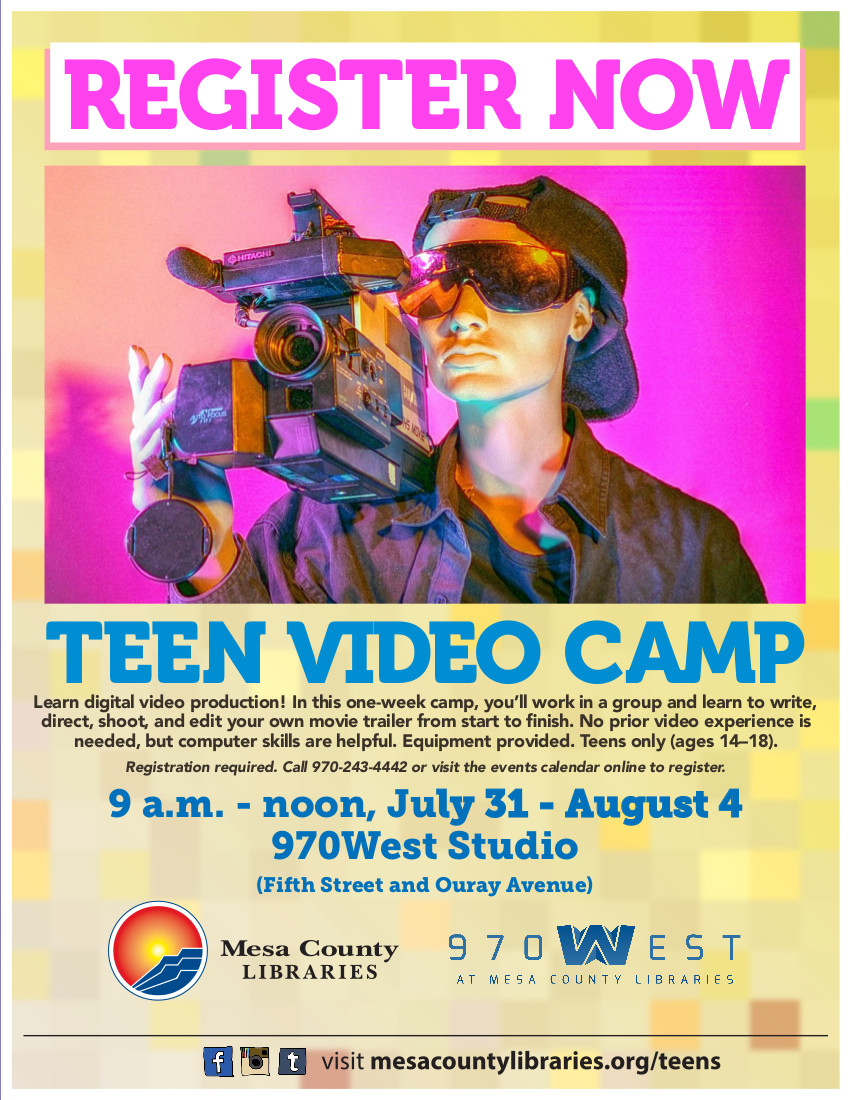 Teens can learn how to create a custom movie trailer during a one-week Teen Video Camp set for Monday through Friday, July 31-Aug. 4, at the Mesa County Libraries 970West Studio, 502 Ouray Ave. (across from the Central Library) in Grand Junction.
Teen Video Camp takes place 9 a.m.-noon each day, and participants will learn important aspects of digital video production as they produce a fun movie trailer of their own.
Teens will piece together a series of predetermined scenes create a narrative for a movie trailer. Along the way, they will learn about creating a story, editing video and sound, and the steps for creating a finished project. All work will be done at the 970West Studio, and all equipment is provided by Mesa County Libraries. No prior video experience is necessary; however, computer operation will be required.
Teen Video Camp is open free of charge to any interested teen 14-18 years of age.
Sound like a fun way to spend a week this summer? Sign up online via the Events Calendar or call 970-243-4442.