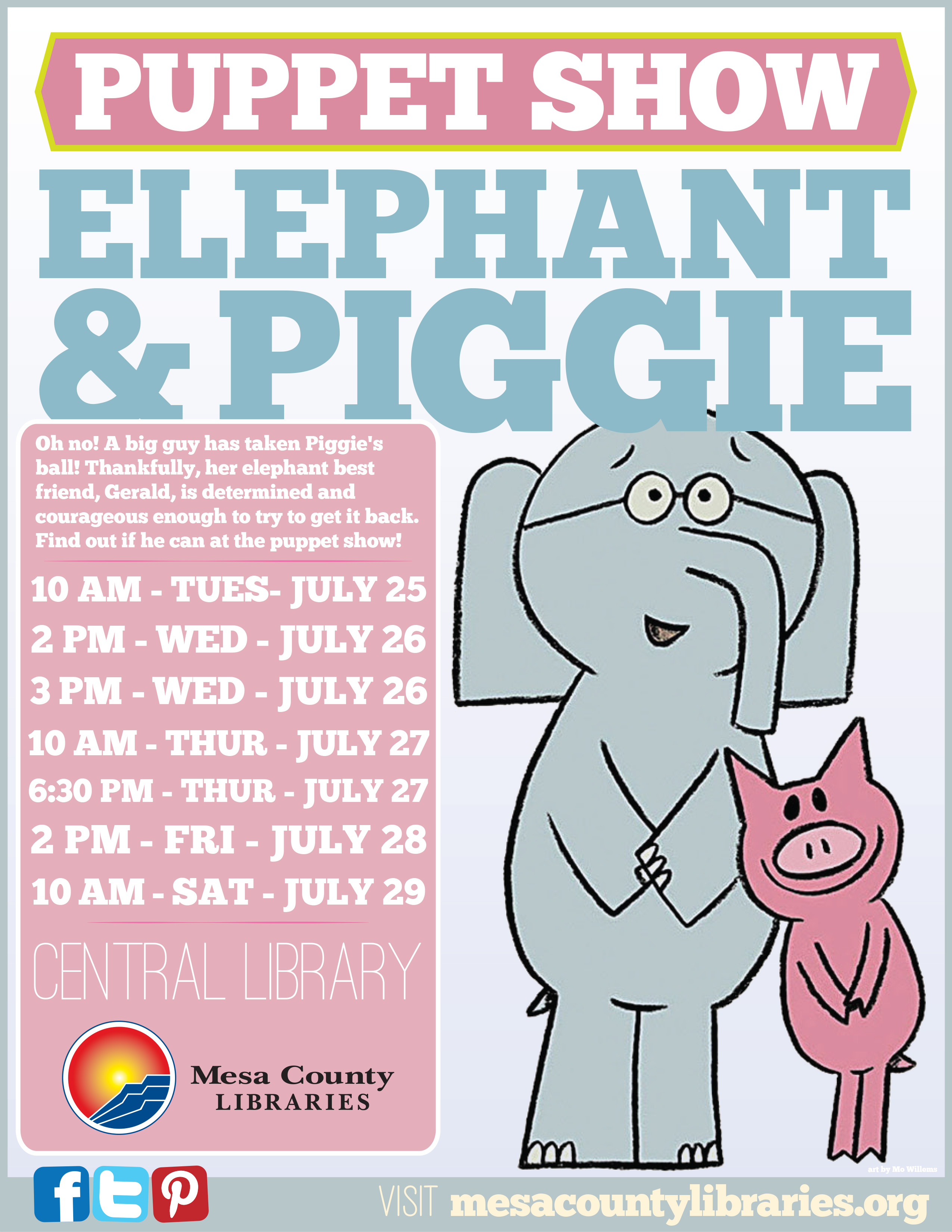 "Adventures with Elephant and Piggie," a children's puppet show based on characters created by Mo Willems, is scheduled for performances Tuesday through Saturday, July 25-29, 2017, at the Mesa County Libraries Central Library, 443 N. 6th St. in Grand Junction.
Children and their families will enjoy finding out what happens when a big guy takes Piggie's ball, and an elephant named Gerald tries to get it back.
Performances are scheduled for the following times:
10 a.m. Tuesday, July 25
2 p.m. Wednesday, July 26
3 p.m. Wednesday, July 26
10 a.m. Thursday, July 27
6:30 p.m. Thursday, July 27
2 p.m. Friday, July 28
10 a.m. Saturday, July 29
The puppet show is open to children and their families at no charge.