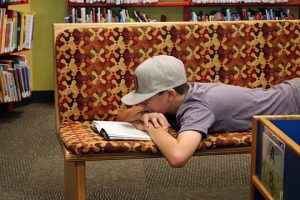 Happy summer!  Hope you're enjoying some reading material as part of your summer fun.  If you haven't signed up for Summer Reading, there's still time!  You have until August 5 to complete the reading challenge.  All you need to do is register online or in person at any Mesa County Libraries location, read, track your reading, and earn prizes.  It's that simple.
The reading challenge is broken down into three levels and has different amounts of reading depending on your age.  To complete the program, young children (ages 0-5) need to be read a total of 36 books, youth (ages 6-11) read a total of 12 hours, teens (ages 12-18) read 18 hours, and adults read 24 hours.  Once all participants have completed their reading, they will be entered into grand prize drawings.  Mesa County Libraries has a number of awesome grand prizes to interest all ages! LEGOs (kids), Nintendo Switch (teens), iPads (adults), GJ Rockies tickets (kids and adults), to name a few.
So far, 4,615 people have registered and 789 participants have completed the three levels of Summer Reading.
Are you up for a challenge??? I challenge us to complete all three levels of Summer Reading by August 5.  Let's aim for 2,000 registrants to complete the program.  We can do it!!!