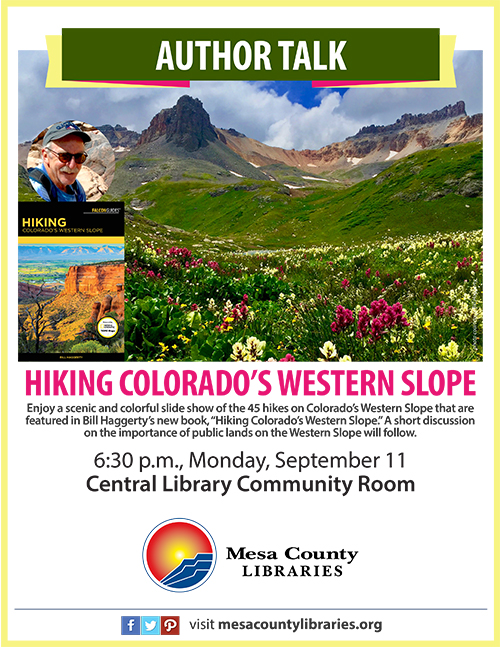 Enjoy a scenic and colorful slide show of the 45 hikes on Colorado's Western Slope that are featured in Bill Haggerty's new book, "Hiking Colorado's Western Slope."
The slide presentation happens at 6:30 p.m. Monday, Sept. 11, at the Central Library, 443 N. 6th St. in Grand Junction.
A short discussion with the author about the importance of public lands, as well as when and where to hike in western Colorado, will follow.
The presentation is open to the public at no charge. Seating is limited, so get there early.
Haggerty, a Colorado native, moved to Grand Junction in 1977. He was a sportswriter for the Daily Sentinel before working in marketing and promotions for Marmot Mountain Works. He was hired by the Colorado Division of Wildlife in 1980 and served as its information/education specialist for more than 20 years. Haggerty wrote a hiking column for the Daily Sentinel for 13 years. He currently works in the financial services industry and continues to write about and photograph the landscapes and wildlife of western Colorado.