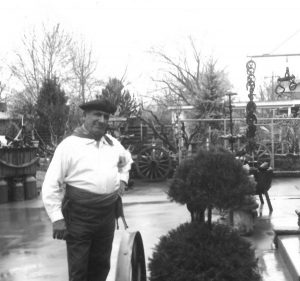 Jean Urruty came to the United States in 1925, at a time when Basque immigrants were expected to work as sheepherders for at least four years before they could quit and go onto other professions. Sheepherding, aside from being a very lonely life, could also be dangerous. Ranchers and cowboys in the West, angry at sheep who competed for rangeland plants with cattle, would often confront sheepherders and kill sheep. At times, confrontations between sheepherders and cowboys led to death.
Urruty was also a Catholic, and a Southern European one at that, who came to Colorado at the height of the Ku Klux Klan's power in the state. In the 1920's, the Klan took advantage of prevailing Protestant prejudice against Catholics and Jews to increase membership and to vote Klan members into public office. In 1925, the Klan controlled the governorship and key offices in the state legislature and judiciary. The Klan also had great clout in several Colorado communities, including Grand Junction. Even several years after the Klan waned in presence, Urruty was turned away when he tried to join service organizations in the Grand Valley, because of his ethnic and religious background. Set against the backdrop of such prejudice, the hardships of the sheepherder's life, and the Great Depression, the success that Urruty achieved seems remarkable.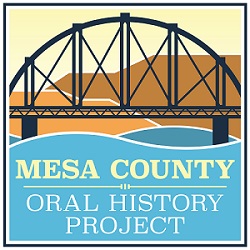 After sheepherding on Piñon Mesa and in Eastern Utah for about five years, Urruty and other Basques pooled their money to buy their own sheep ranching outfit. Although they could not find a banker who would lend to them in Grand Junction, a sympathetic Italian-American banker in Eastern Utah agreed to help them. Urruty rode his sheep ranching business to some success, and in 1935, after getting married and quitting the itinerant sheepherder's life, bought the LaSalle Hotel at 129 Colorado Avenue. There, he worked with other property owners to clean up vice on Colorado Avenue, which had been known as Grand Junction's "Barbary Coast" since the founding of the town, with brothels, saloons, and other temptations. Urruty became a prominent and important citizen in Grand Junction.
Urruty believed in hard work. He thought that if a job was available, no matter how little it paid, you should not be afraid to take it and work long hours in hopes of moving up the ladder. He also believed in philanthropy and community responsibility. He built a jai alai court for community use on his farm at 24 and G Road (now Canyon View Park). It still stands today. He was proud of his Basque heritage and immigrant roots, was a member of the Western Colorado Basque Association, and helped immigrants and foreign students.
To learn more about Jean Urruty, listen to his two oral histories. You may also want to find out more about other people, places and topics featured in the Mesa County Oral History Project, or learn more about other online archives in our 970West Digital Collection.