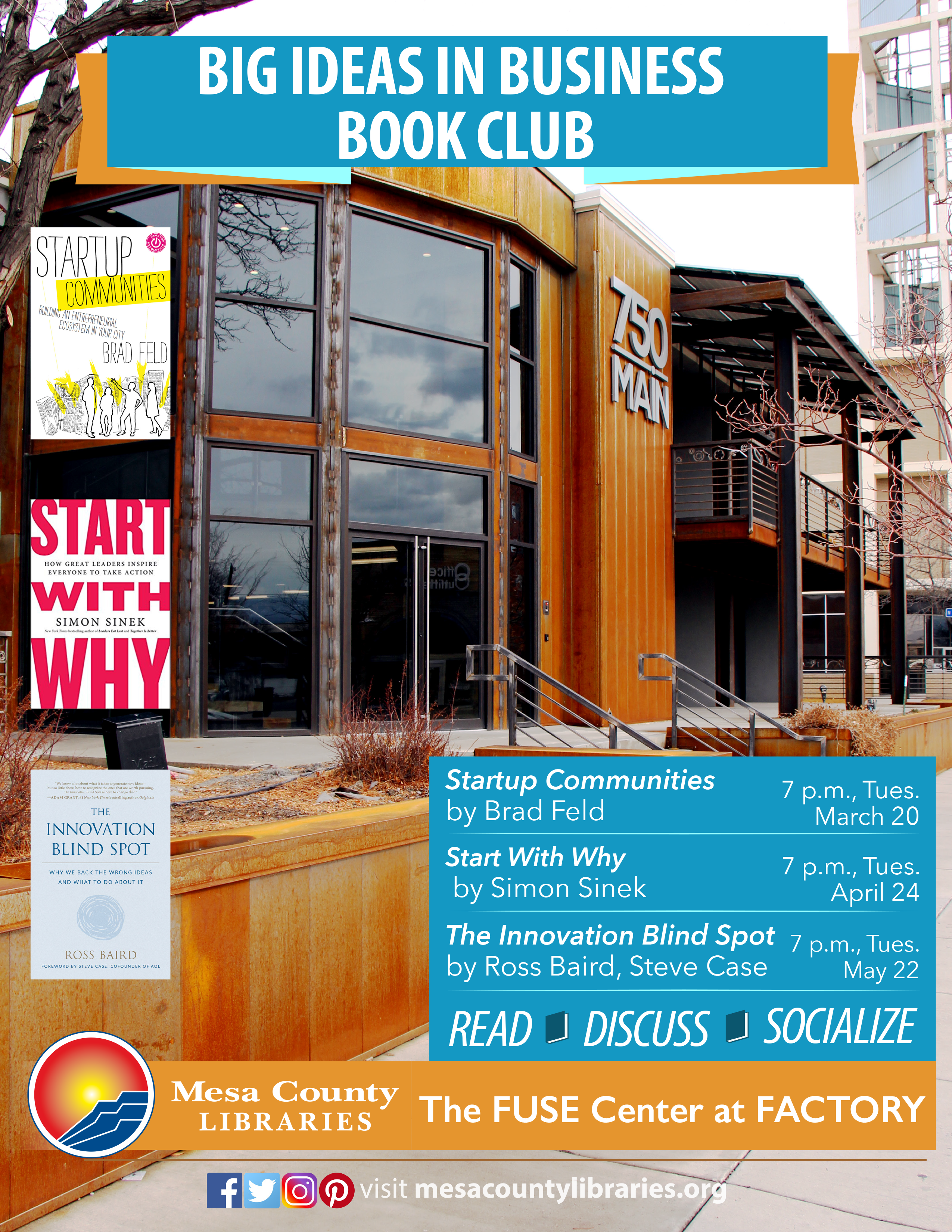 Some of the best business ideas come from reading, so Mesa County Libraries and Factory are hosting a new monthly book club that will focus on business topics.
A description of "Startup Communities" says: "Based on more than 20 years of Boulder-based entrepreneur turned-venture capitalist Brad Feld's experience in the field – as well as contributions from other innovative startup communities – this reliable resource skillfully explores what it takes to create an entrepreneurial community in any city, at any time. Along the way, it offers valuable insights into increasing the breadth and depth of the entrepreneurial ecosystem by multiplying connections among entrepreneurs and mentors, improving access to entrepreneurial education, and much more."
"Start with Why: How Great Leaders Inspire Everyone to Take Action" by Simon Sinek will be discussed by the Big Ideas in Business Book Club at 7 p.m. Tuesday, April 24, in the Fuse Center at Factory.
"The Innovation Blind Spot: Why We Back the Wrong Ideas – and What to Do about It" by Ross Baird will be discussed by the book club at 7 p.m. Tuesday, May 22, in the Fuse Center at Factory.
All book club meetings are open to the public at no charge.