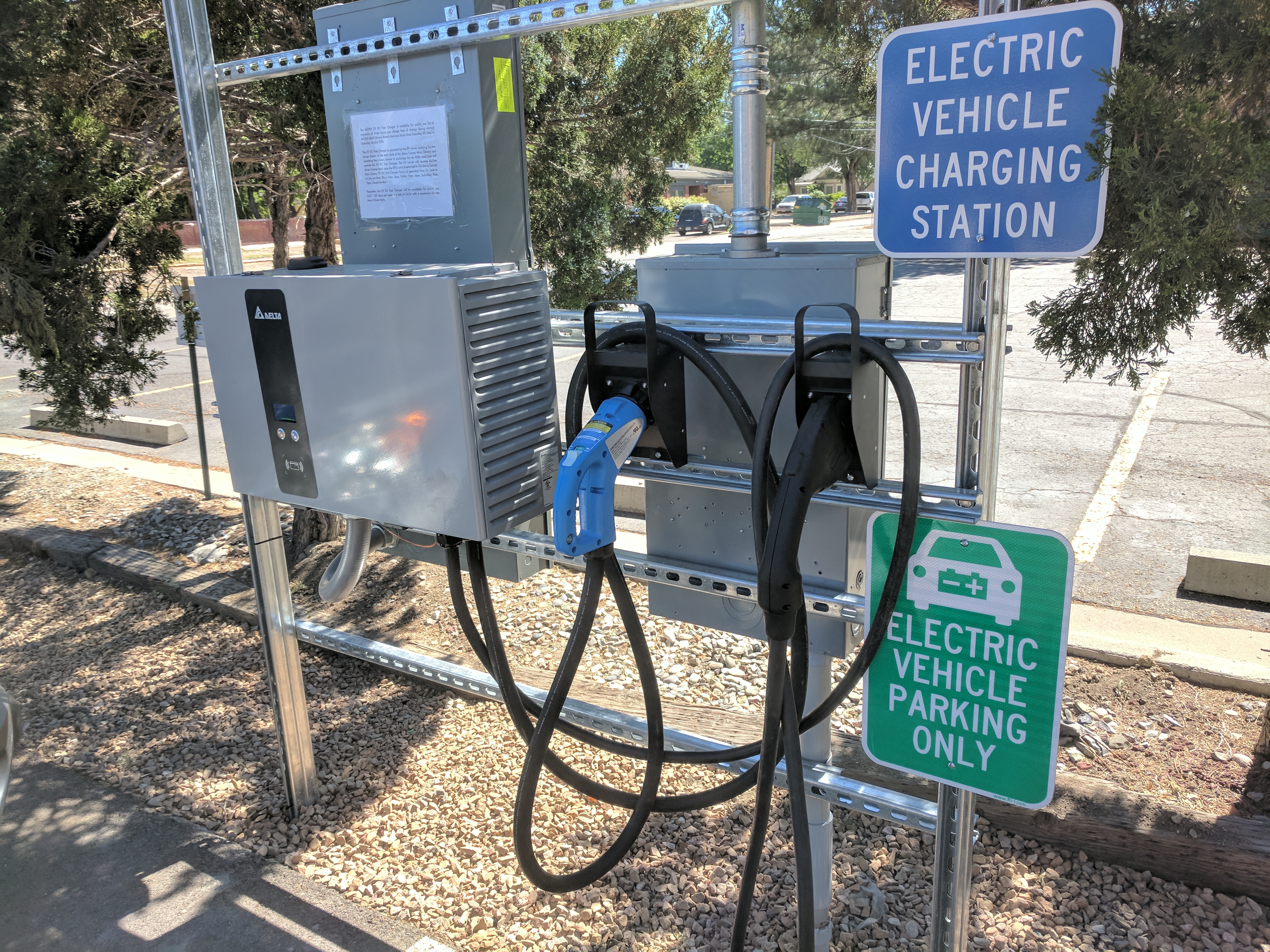 If you own an electric car, we have great news! The new Electric Vehicle DC Fast Charger located in the Mesa County Libraries 970West Studio parking lot at 502 Ouray Ave. is now available for public use.
The charger is available free of charge for a limited time. Each user may charge for a maximum of three hours during normal library business hours through Saturday, July 14.
To operate the charger, bring your driver's license to the nonfiction desk at the Central Library (located across Ouray Avenue from the charging station) and exchange your license for an RFID card that will activate the charging station. When your vehicle is finished charging, bring the RFID card back to the library, and your license will be returned to you.
After July 14, the charging station will be available for public use at all times at a rate of $4 per hour with a maximum time of three hours.
The charging station is a public/private partnership between Atlasta Solar Center, the Colorado Energy Office, and Mesa County Libraries.