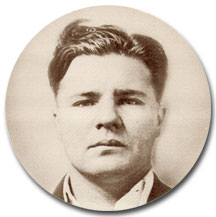 Sometime in the late 1920's, Charles Arthur "Pretty Boy" Floyd allegedly spent a winter living in Delta, Colorado at 2nd and Dodge Streets. Each Friday, Floyd took a train to Grand Junction and spent the weekend at the Grand Hotel. He frequented a saloon on Main Street and played pool with local aficionados, keeping a low profile.
His acquaintances in Grand Junction included Officer Fritz Becker, who served for several years with the Grand Junction Police Department. In his short oral history interview, Becker recalled Floyd as an affable guy who never had a run-in or problem with anyone while in town. He was also a good pool player, and would play games with local pool sharks for small bets. Floyd used an alias, and no one in Grand Junction recognized him as the infamous bank robber until after he had left the Western Slope. In his second interview with the Mesa County Oral History Project, Becker gives names of local citizens who played pool with Floyd.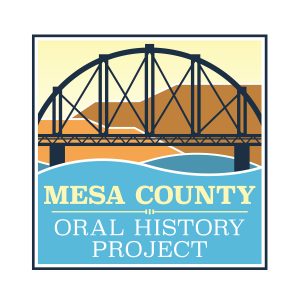 After Floyd's shooting death by Federal agents in 1934, his photograph appeared in newspapers throughout the country. Then, Becker and others from Grand Junction realized that they had met the renowned outlaw: a man who was hated by law enforcement, but celebrated by the poor as a hero of the Great Depression.
To hear more oral histories from the Mesa County Oral History Project or Veterans Remember, to check out local art, or even locally made fishing flies, go to our 970West Digital Collection.