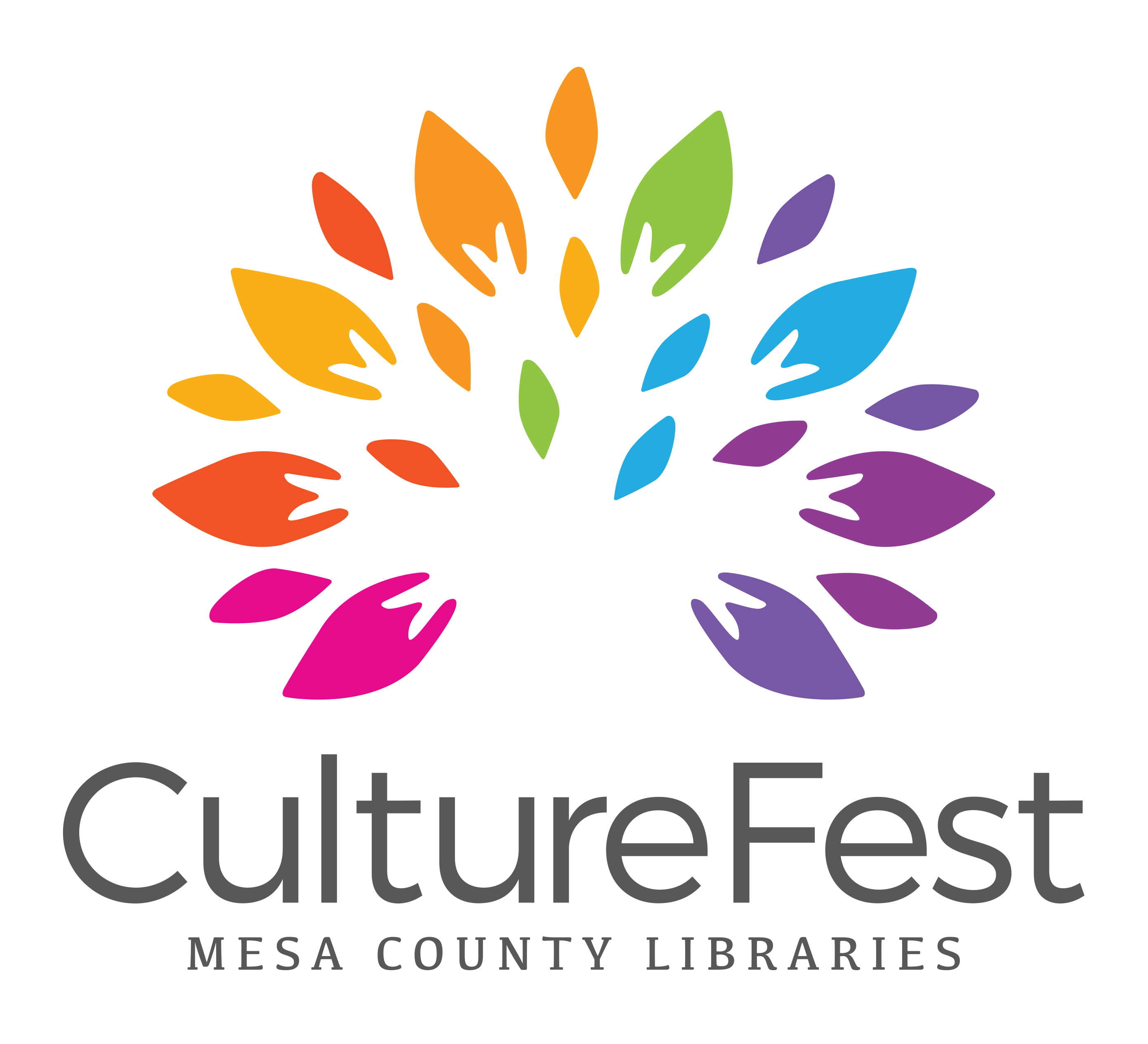 Art work is being sought for a juried art show that will take place as part of the 2018 Mesa County Libraries Culture Fest, an annual celebration of Mesa County's cultural diversity.
This popular art show will be exhibited Oct. 26, 2018, through Jan. 3, 2019, at the Central Library, 443 N. 6th St. in Grand Junction.
The exhibition is competitive and is open to artists 18 and older who live in Mesa County. Two-dimensional fine art, including photography and computer-generated work, will be accepted. Work cannot exceed 36 by 48 inches and cannot exceed 40 pounds, and it must be display-ready with a secure wire hanger.
Artists may submit two entries by digital image for consideration. Entries will be accepted through 8 p.m. Oct. 1, 2018, and juror's notification of accepted works will be made Oct. 8-12.
Honoraria will be presented to first-, second-, and third-place works.
Complete rules, information, and an entry form for the art show are available on the Mesa County Libraries website. Artists are encouraged to observe the entry rules carefully.
Culture Fest is a two-day celebration of culture and diversity. The art show reception will take place 6:30-7:30 p.m. Friday, Nov. 2, and Culture Fest will happen 11 a.m.-3 p.m. Saturday, Nov. 3, at the Central Library.