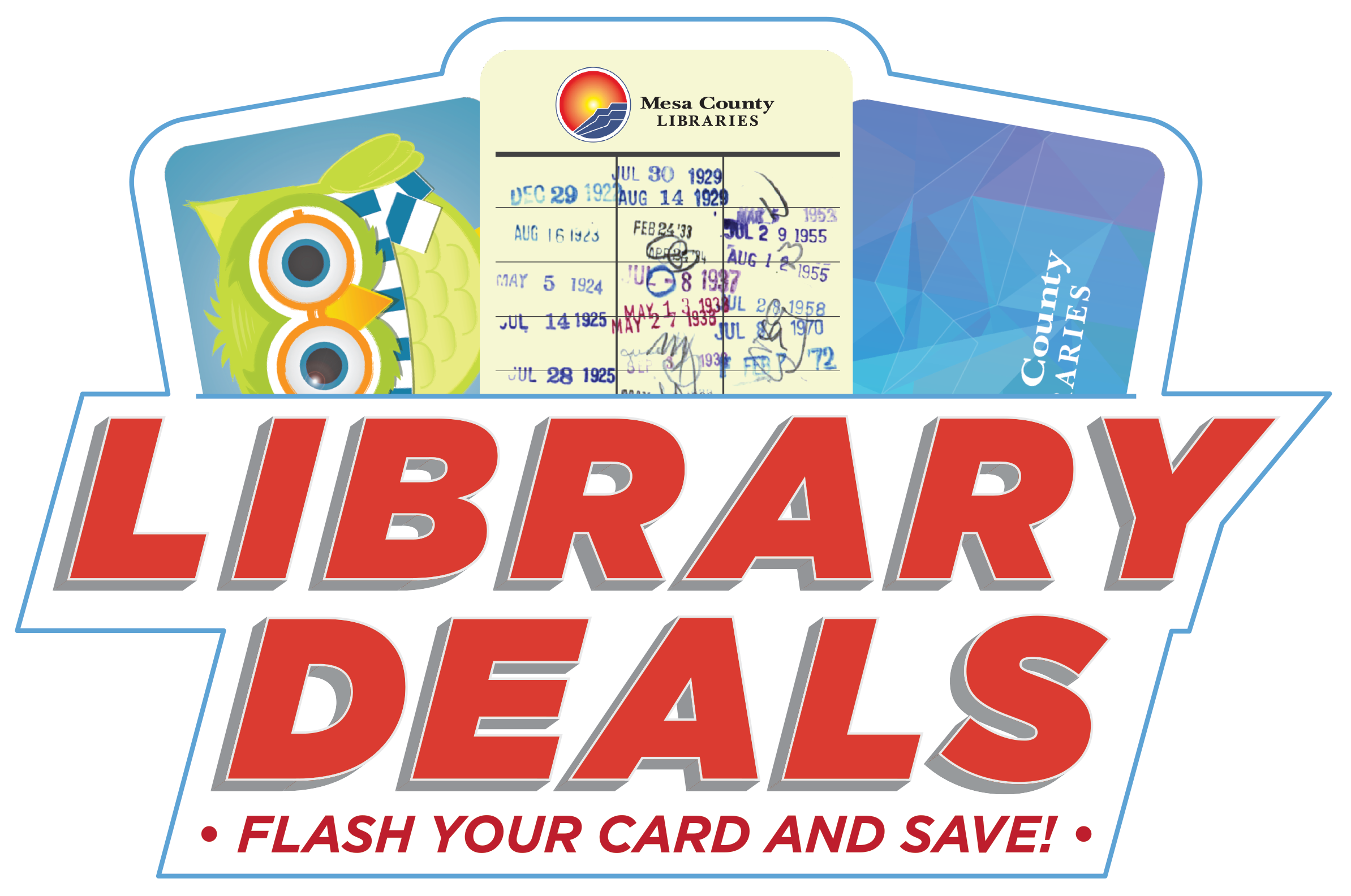 To promote the importance of libraries and literacy, Mesa County Libraries are once again asking local businesses to participate in Library Deals, a promotional partnership with local businesses to offer discounts on goods and services to Mesa County Libraries cardholders.
Library Deals gives businesses a special relationship with approximately 74,000 Mesa County residents who have library cards. Participating businesses decide what special deals they want to offer to library cardholders, and Mesa County Libraries promote the deals to their patrons.
After a successful trial run last fall, Library Deals is now a year-round program that runs from September 2018 through August 2019. At the end of the program year, businesses can renew or cancel their participation. Participating businesses decide what deals they want to offer, and they pay the library nothing to participate. Applications will be accepted through Aug. 26, 2018.
Details and an application for businesses that want to participate are available online.
Benefits to businesses include:
Promotion of your logo and business on the Mesa County Libraries website, on social media, and in the library system's eight locations;
Increased sales potential as customers choose your business over others that don't offer discounts to library cardholders;
Community goodwill generated by showing support for the library and its cardholders;
A promotional window cling to display at your business, identifying your business as a Library Deals participant.