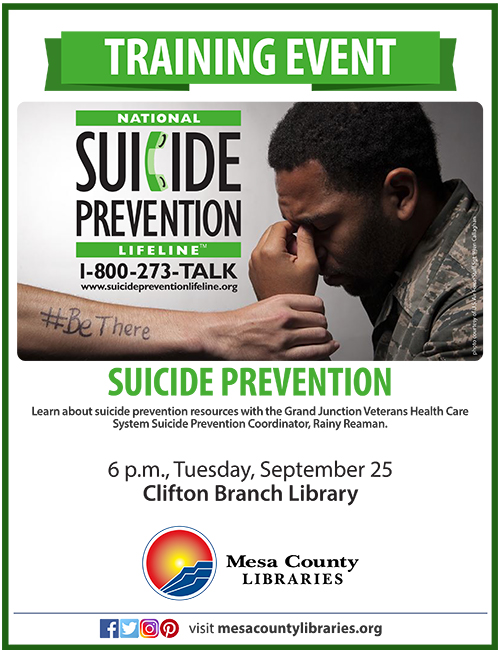 A presentation about suicide prevention is scheduled for 6 p.m. Tuesday, Sept. 25, at the Mesa County Libraries Clifton Branch, 590 32 Road.
The presentation will be given by Rainy Reaman, a licensed clinical social worker who has worked for the Veterans Administration for the past seven years, helping veterans access quality treatment and services. Reaman is the Grand Junction Veterans Health Care System Suicide Prevention Coordinator and works to increase suicide prevention awareness through training and education.
The program is open to everyone, not just veterans, at no charge.