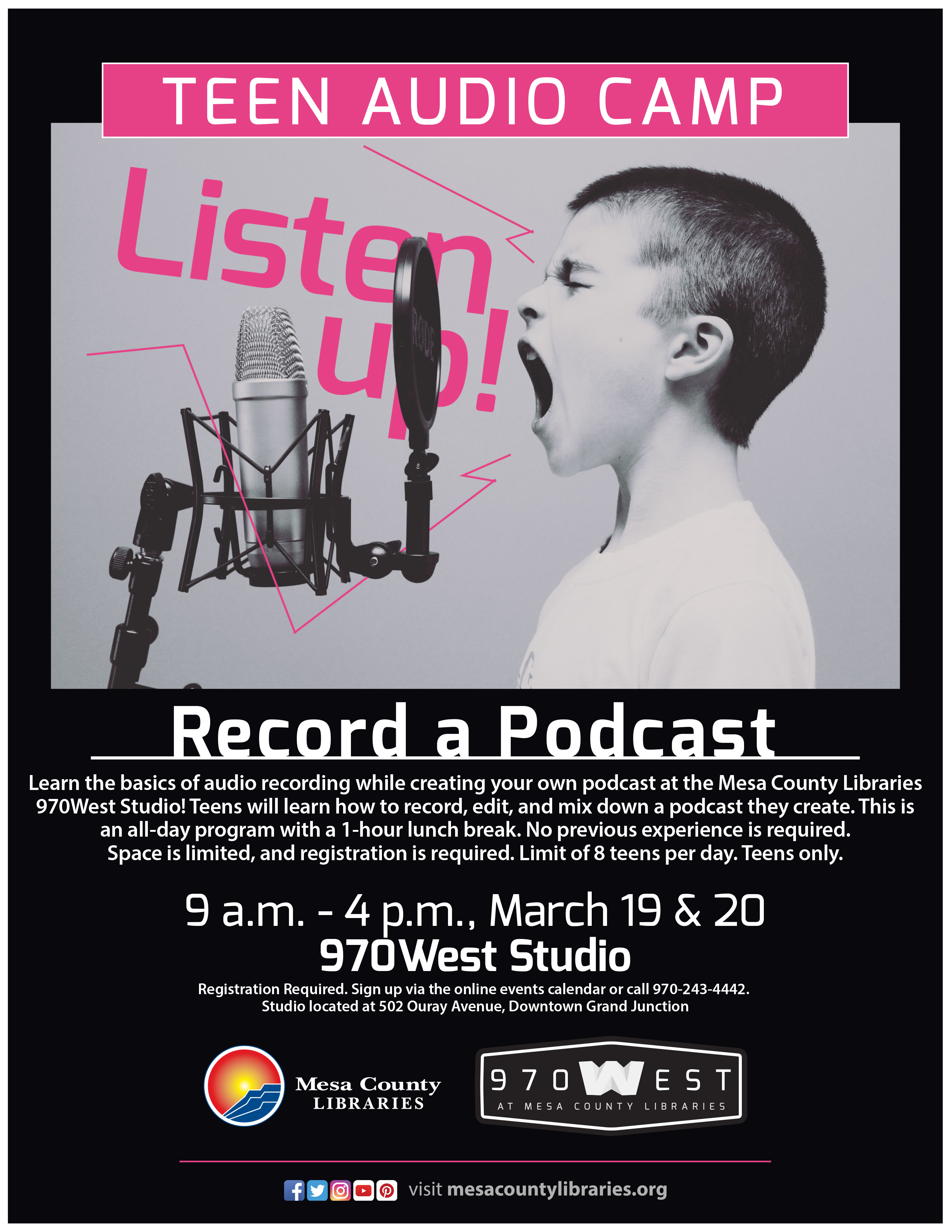 Teens can learn the basics of audio recording while creating their own podcasts at the upcoming Teen Audio Camp at the Mesa County Libraries 970West Studio, 502 Ouray Ave. (across from the Central Library).
Teen Audio Camp is an all-day workshop, and participants can sign up to participate on either Tuesday, March 19, or Wednesday, March 20. The camp runs from 9 a.m. to 4 p.m. each day, with a one-hour lunch break. No previous experience is required to participate, so it's a great opportunity to learn how a studio operates!
Participants will have the opportunity to learn how to record, edit, and mix a podcast they create. These podcasts will incorporate predetermined topics, or participants can bring their own topics to discuss. Sound effects, background music, and other creative techniques will be explored. The processes learned will also familiarize participants with the way music is recorded at the 970West Studio.
This camp is open to teens ages 12-18, and there's no charge to participate. Each day is limited to eight participants, so pre-registration is required via the online Event Calendar or by calling 970-243-4442.