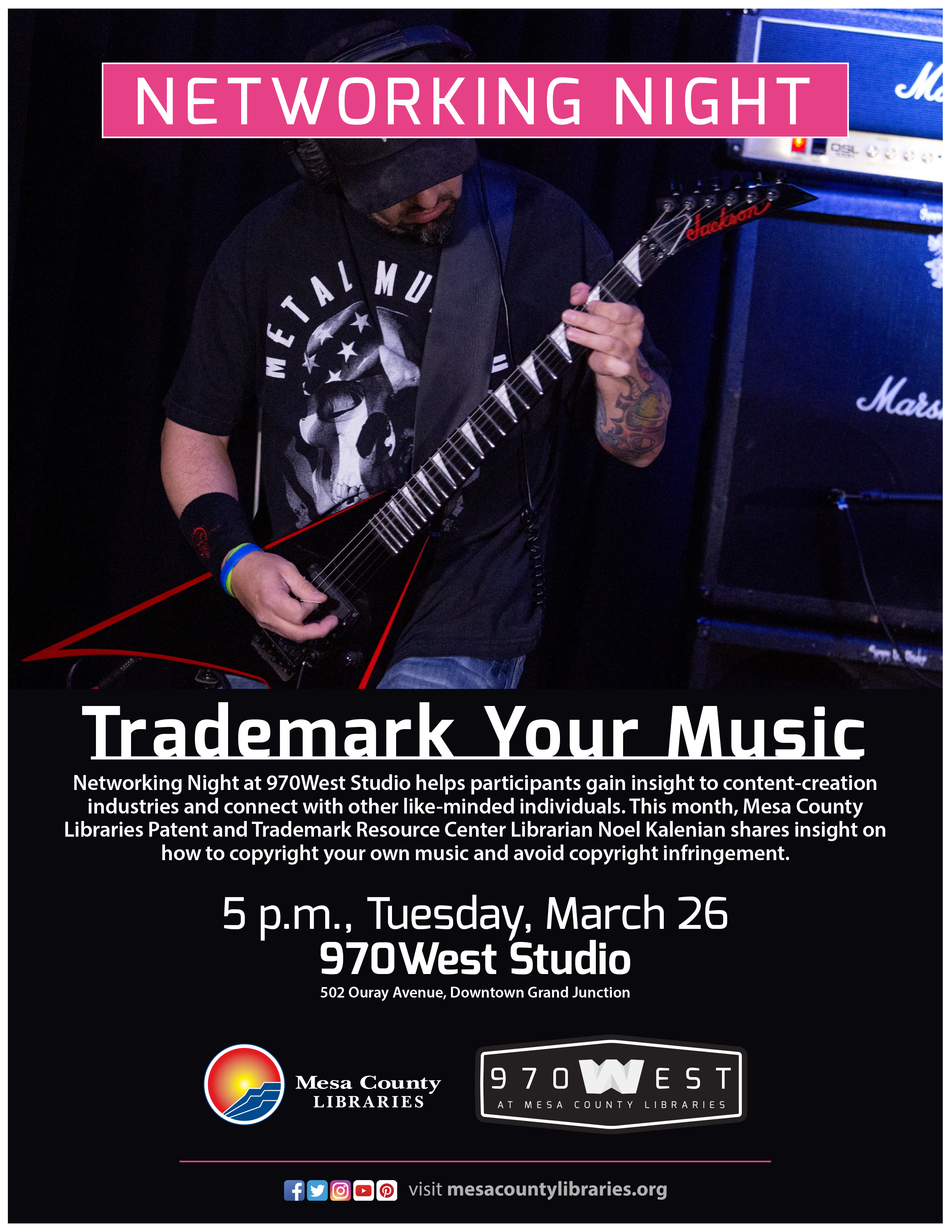 Learn about music copyright and meet other people involved in the content-creation industries at 970West Networking Night, scheduled for 5 p.m. Tuesday, March 26, at the Mesa County Libraries 970West Studio, 502 Ouray Ave. (across from the Central Library).
Guest speaker Noel Kalenian, Mesa County Libraries Patent and Trademark Resource Center librarian, will host a discussion on copyright and trademark issues specific to music. Kalenian will share his insights about protecting your own creations and also how to avoid copyright infringement. Afterward, participants will have the opportunity to network with each other and explore the creative possibilities at 970West Studio.
970West Networking Night is open to the public at no charge.
ABOUT 970WEST STUDIO
970West Studio, 502 Ouray Ave., is a public multimedia studio and Artist in Residence space operated by Mesa County Libraries. The studio offers a live room, equipment, and instruction in many facets of audio and video recording and production. For information, visit mesacountylibraries.org/services/970weststudio
ABOUT THE PATENT AND TRADEMARK RESOURCE CENTER
The Mesa County Libraries Central Library, 443 N. 6th St., is a Patent and Trademark Resource Center (PTRC), designated by the U.S. Patent and Trademark Office to provide the public with patent and trademark-related help. Services include access to patent and trademark resources and training in patent and trademark searches. For information, visit mesacountylibraries.org/services/ptrc