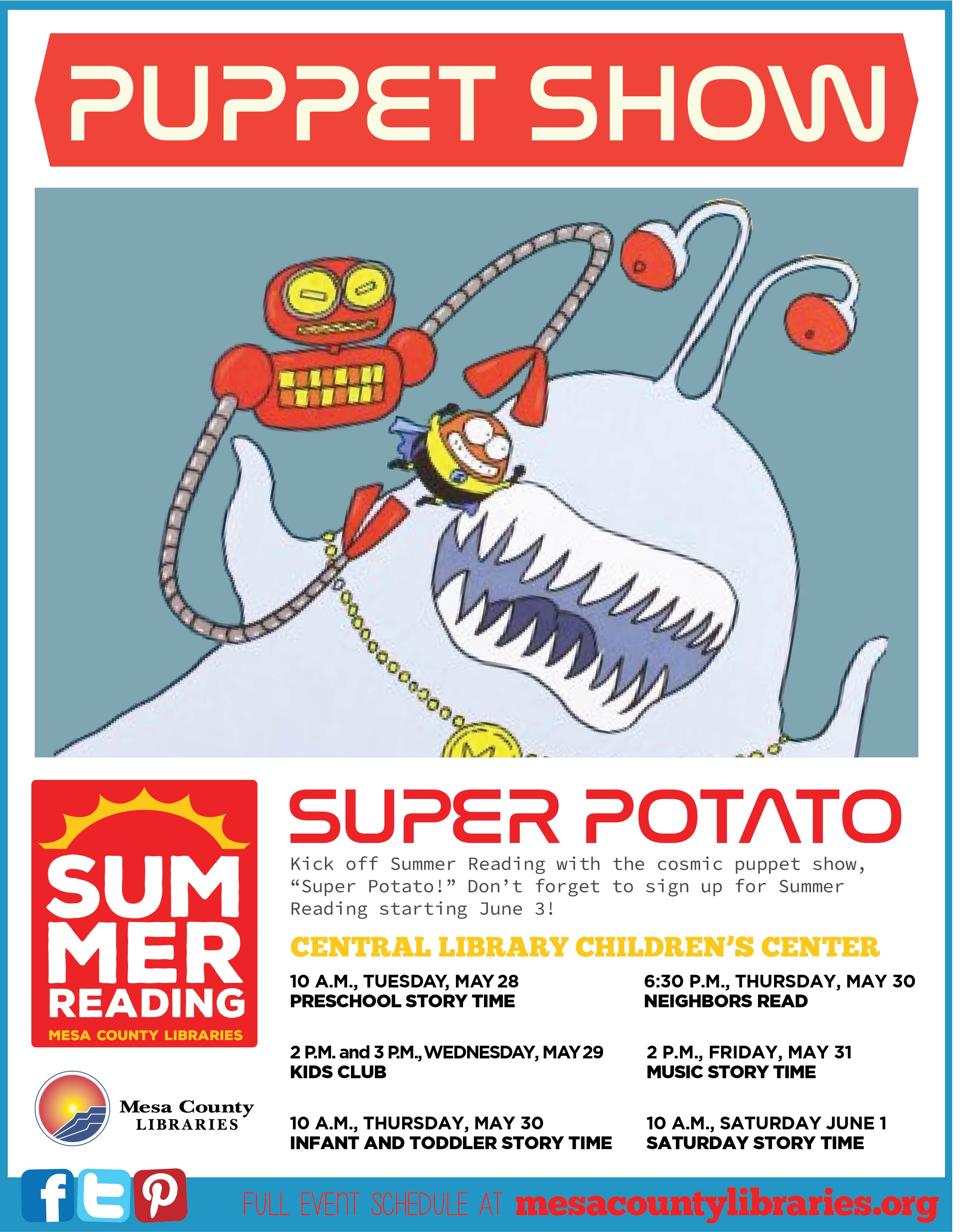 Kick off Summer Reading with the cosmic puppet show "Super Potato" May 28-June 1 in the Central Library Children's Area.
Super Potato, a superhero turned into a potato, decides not to be a superhero and travels through the universe looking for a replacement. Will he find his replacement in time to defeat the evil villain Slug King? Watch the puppet show to discover the destiny of our universe!
Catch "Super Potato" at these times, and remember to sign up for Summer Reading starting June 3:
10 a.m. Tuesday, May 28
2 p.m. and 3 p.m. Wednesday, May 29
10 a.m. and 6:30 p.m. Thursday, May 30
2 p.m. Friday, May 31
10 a.m. Saturday, June 1
The puppet show is open to children and their families at no charge! See you there!