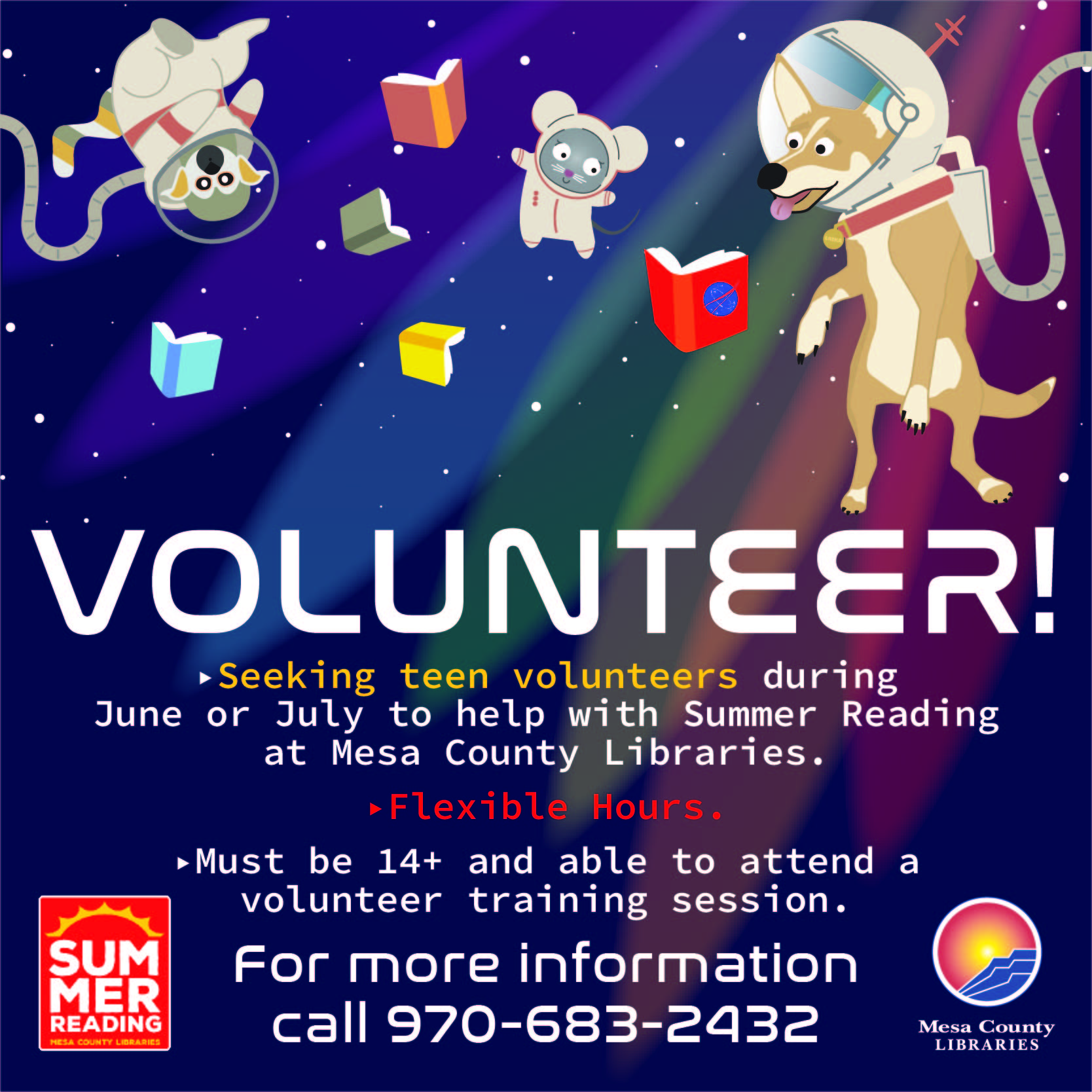 Teens, are you looking for a great volunteer opportunity this summer?
Teen volunteers 14 and older are being sought to help with Summer Reading at Mesa County Libraries! Teen volunteers gain experience in: customer service, communication, organization, group collaboration, leadership, and many other skills!
Among the responsibilities of Summer Reading volunteers are providing excellent customer service, explaining Summer Reading to participants, helping library staff prepare for Summer Reading events, and shelving library materials.
Summer Reading begins June 3 and lasts through Aug. 3. Volunteers can choose to volunteer in either June or July or a combination of the two months.
Interested? Fill out an application at any Mesa County Libraries location or online at mesacountylibraries.org/teens/volunteer. Those who submit applications will be contacted by the library about training. For more information, please contact the volunteer coordinator at 970-683-2432.