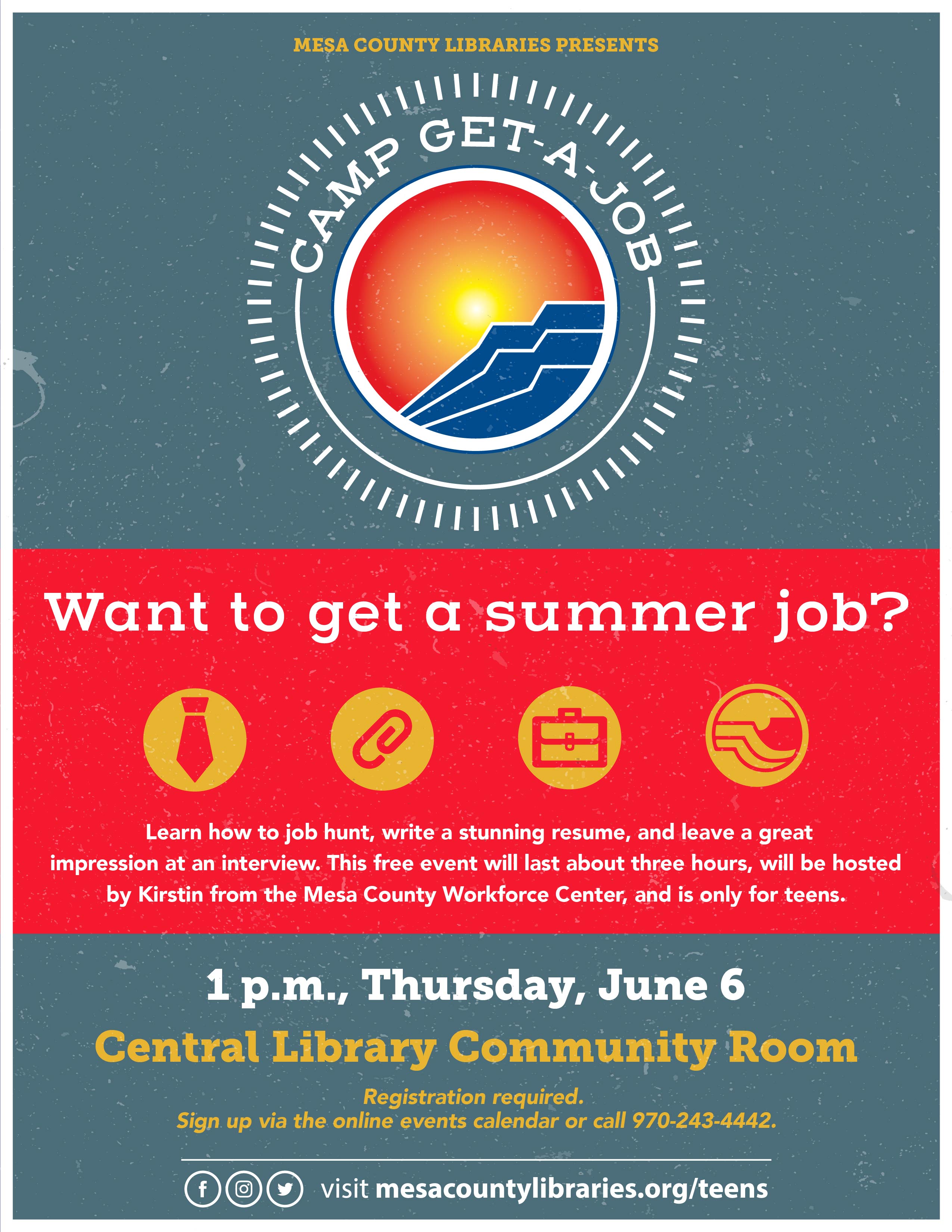 Get hired! Teens who want to land a summer job can learn some handy tips at Camp Get-A-Job, a three-hour workshop aimed at improving teens' job-hunting skills. It is scheduled for 1 p.m. Thursday, June 6, 2019, in the Central Library Community Room and Computer Lab.
This event is open to teens at no charge, and it will be of most value to teens who are 16 years of age or older. Camp Get-A-Job will be led by a representative from the Mesa County Workforce Center. Skills such as writing a strong resume and leaving a great impression at an interview will be covered.
Space is limited, and those who wish to attend should pre-register on the library Event Calendar or call the library at 970-243-4442.