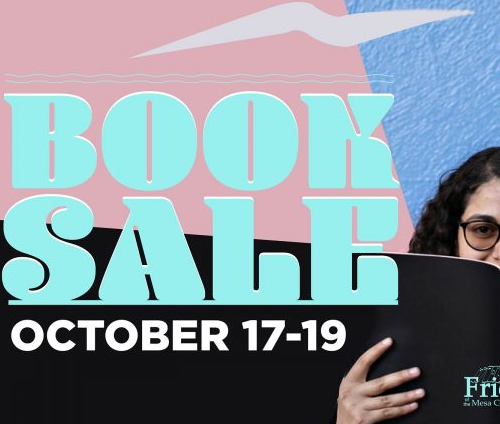 The Friends of the Mesa County Libraries will hold their annual Fall Book Sale from Thursday, Oct. 17, through Saturday, Oct. 19, 2019, at the First Congregational Church, 1425 N. Fifth St. (across from Grand Junction High School).
Admission to the sale is free all three days.
The Fall Book Sale is a great opportunity to stock up on winter reading materials or to shop early for holiday gifts. At the Book Sale, you'll find a variety of children's books, fiction ranging from fantasy to romance to westerns, and nonfiction selections spanning the spectrum from regional interest to biographies to hobbies and more. All books will be priced to sell!
Times and days are:
Noon-7 p.m. Thursday, Oct. 17
9 a.m.-7 p.m. Friday, Oct. 18
The Bag and Box Sale is 9 a.m.-noon Saturday, Oct. 19. Prices are $5 per bag or $10 per box, and shoppers are asked to bring their own bags and boxes, please!
All proceeds from the Fall Book Sale benefit additional programming in literacy, Summer Reading, poetry, and other areas within Mesa County Libraries.