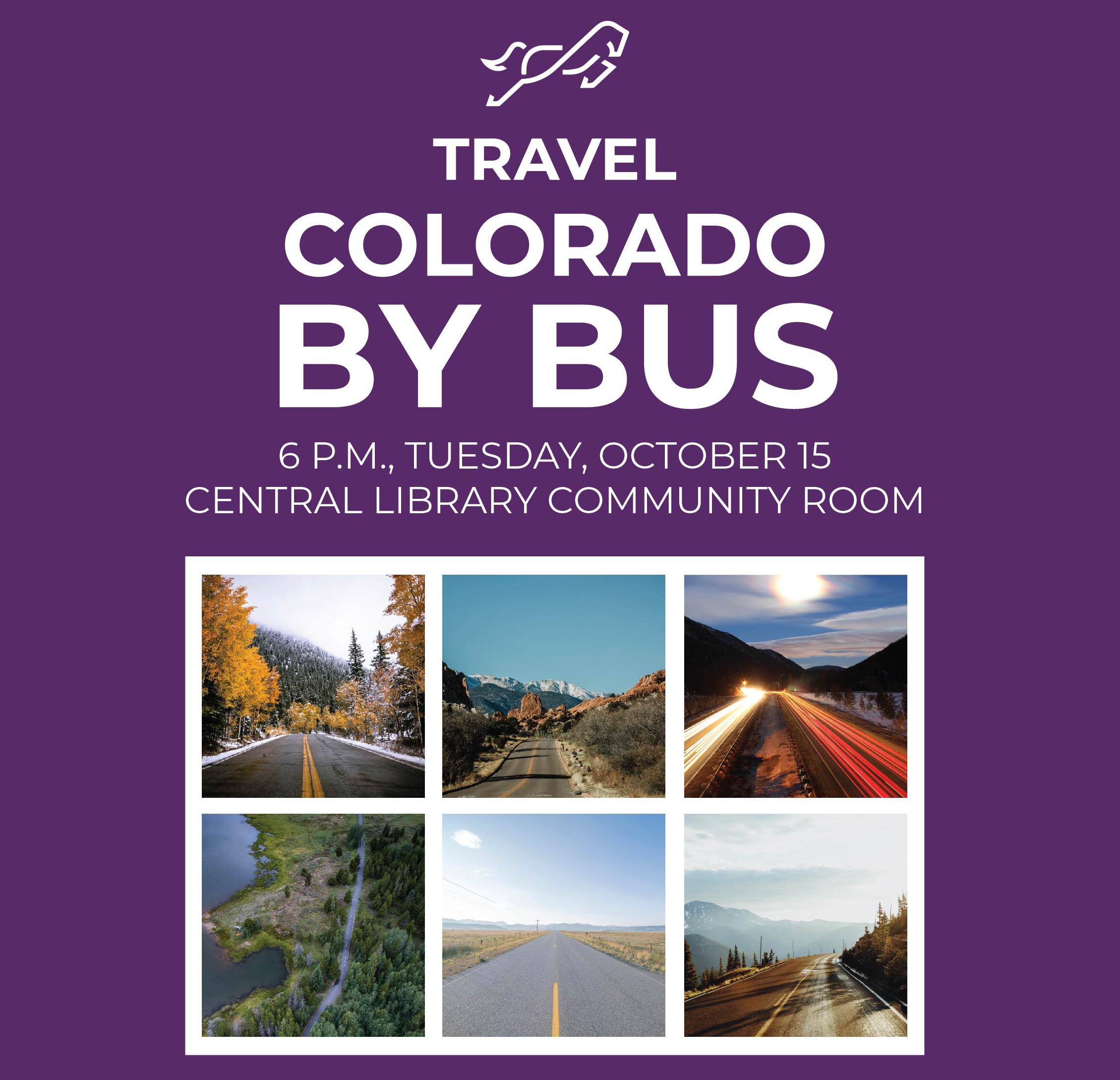 If you're without a car or simply find traveling Colorado to be a hassle with all the traffic, you can pick up some helpful hints in "Travel Colorado by Bus," a presentation set for 6 p.m. Tuesday, Oct. 15, 2019, at the Mesa County Libraries Central Library, 443 N. 6th St. in Grand Junction.
Sarah Brooks, mobility manager for the Mesa County Regional Transportation Planning Office, will discuss how to use the state's Bustang and Outrider services to get around the state without a car. The Colorado Department of Transportation launched Bustang and Outrider a few years ago, and those services can easily connect with other transit agencies across the state, making it easy to travel Colorado.
Brooks will present trip planning ideas, helpful hints for bus travel, and suggestions for places to stay, things to do and see, and navigating without a car.
Those interested in attending this program are asked to register online via the Events Calendar or by calling 970-243-4442. The presentation is open to the public at no charge.