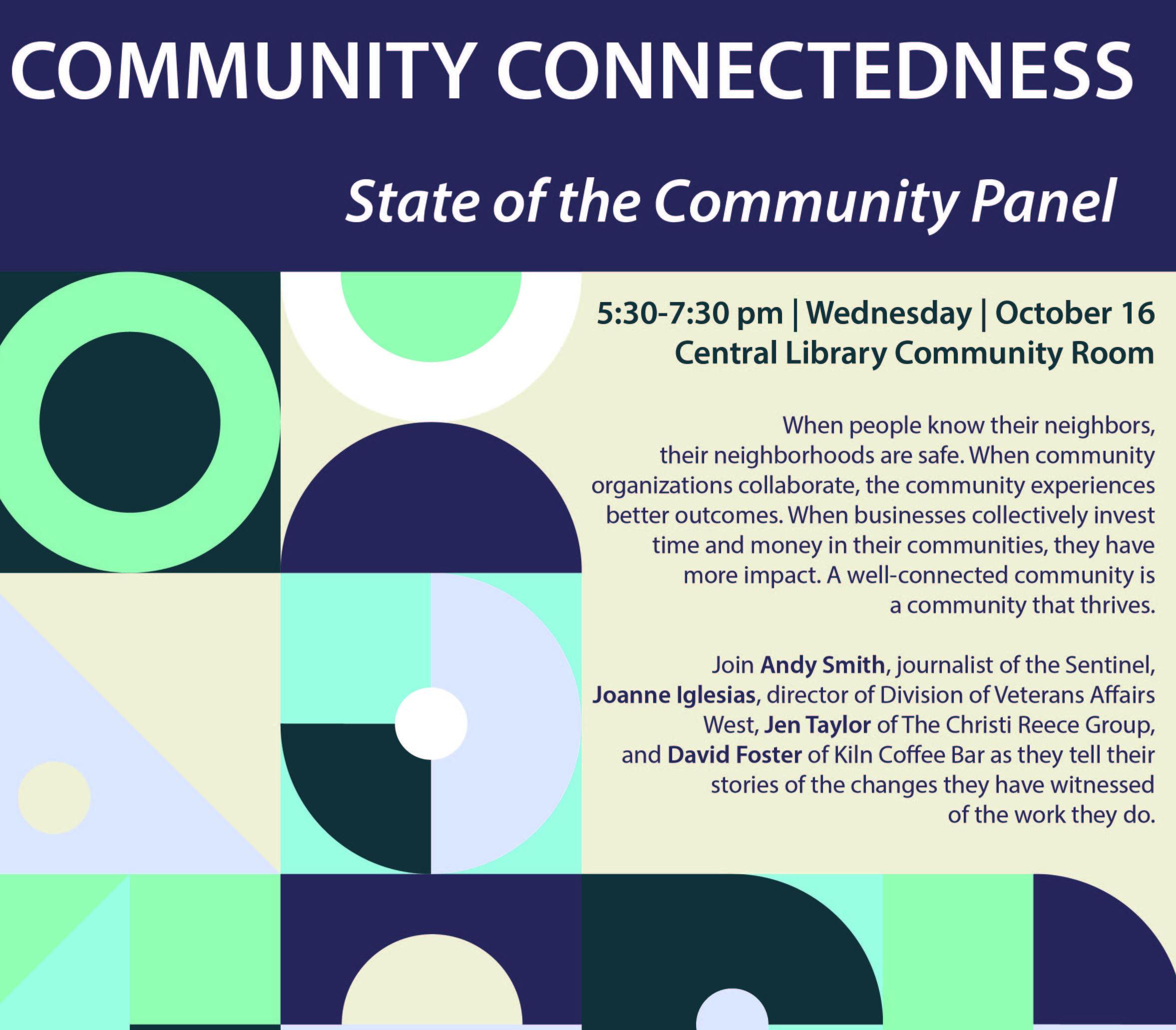 A panel of local leaders will discuss the importance of community connections and how such connections among residents can bring about positive change.
The panel discussion, titled "State of the Community – Community Connectedness," is scheduled for 5:30 p.m. Wednesday, Oct. 16, 2019, at the Central Library, 443 N. 6th St., Grand Junction.
The discussion is open to the public at no charge.
The premise of the discussion is this: When people know their neighbors, their neighborhoods are safe. When community organizations collaborate, the community experiences better outcomes. When businesses collectively invest time and money in their communities, they have more impact. A well-connected community is a community that thrives.
Panelists are: Andy Smith, a journalist at the Daily Sentinel; Joanne Iglesias, director of the Division of Veterans Affairs West; Jen Taylor of The Christi Reece Group; and David Foster of Kiln Coffee Bar. They will tell their stories of the changes they have witnessed in the work they do.
The discussion is an annual event addressing a topic of far-reaching impact and interest hosted by the Community Impact Council and Mesa County Libraries. The Community Impact Council is a coalition of nonprofit, government, and business organizations that supports Mesa County's nonprofit community through networking, training, education, and advocacy.