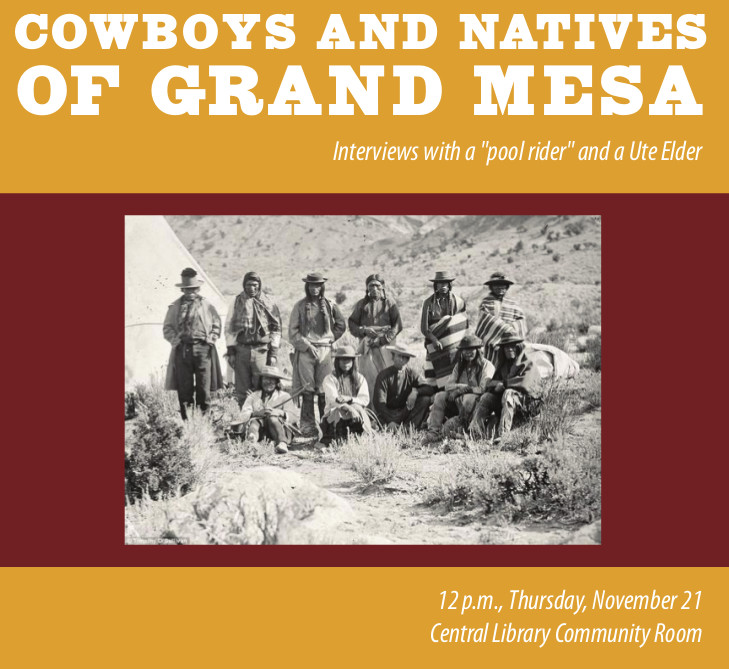 "Cowboys and Natives of Grand Mesa," a public showing of two historical interview videos, is set for noon Thursday, Nov. 21, at the Mesa County Libraries Central Library, 443 N. 6th St. in Grand Junction.
Archaeologist and tribal liaison Sally Crum will present videos of her interview with Plateau Valley cowboy Louis Kitson about riding the Park Creek Allotment and her interview with Northern Ute elder Clifford Duncan about the excavation of the Lands End site along Kannah Creek.
This presentation is open to the public at no charge. Light snacks and beverages in covered containers are welcome. The presentation is cosponsored by Mesa County Libraries and the Mesa County Historical Society.