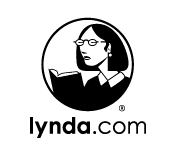 Good news for Lynda users!
Lynda, a patron-favorite eResource with a wide variety of instructional videos on topics ranging from software to business, will remain available to cardholders through Mesa County Libraries.
In late 2019, the library announced that it might soon be ending its contract to offer Lynda because of concerns about patron privacy. Those concerns stemmed from Lynda's acquisition by LinkedIn, a professional networking social media site. LinkedIn had planned to require library users of Lynda to create LinkedIn accounts to continue using the resource, which gave rise to the privacy concerns.
Libraries across the country pushed back against the change, and LinkedIn/ Lynda recently announced that the company would not require social media account creation at the present time. Consequently, libraries' privacy concerns were allayed.
Users of Lynda through Mesa County Libraries should see no changes in their accounts and should be able to continue using the service without interruption.