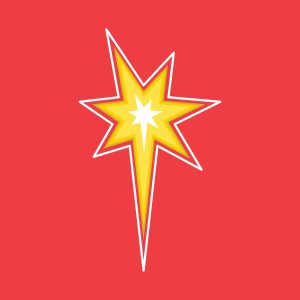 Art work is being sought for this year's Mesa County Libraries Comic Con Juried Art Show, to be displayed Aug. 21-Oct. 22, 2020, at the Central Library in downtown Grand Junction. There are three age categories for artists (11 and under, 12-18, and 19 and older), and prizes will be awarded in each age group.
Entry is open to all Mesa County residents, and there is no charge to enter.
Artists may submit two entries by digital image for consideration. Entries will be accepted through 8 p.m. Aug. 3, 2020.
Art work should be appropriate for all ages and should follow the spirit of Comic Con, which highlights graphic literature, sequential art, and comics as a literary medium. Fan art is welcome.
Two-dimensional fine art, including photography and computer-generated work, will be accepted. Work cannot exceed 36 by 48 inches and cannot exceed 40 pounds, and it must be display-ready with a secure wire hanger.
Complete rules, information, and an entry form for the art show are available here. Artists are encouraged to observe the entry rules carefully.
Winners of the juried art show in each age category will be announced Aug. 28, when an online gallery of the show will be published by Mesa County Libraries. Three winners will be named in each category, and winners will be awarded honoraria provided by Friends of Mesa County Libraries. Honoraria range from $25 to $125.
IMPORTANT INFORMATION ABOUT THE 2020 MESA COUNTY LIBRARIES COMIC CON EVENT
Although the Comic Con Art Show is happening this year, limits on gathering sizes imposed because of the coronavirus pandemic may affect whether the Comic Con event happens this year.
Mesa County Libraries have not yet determined whether Comic Con will happen this year. There are still limits on large gatherings, and Two Rivers Convention Center may be limited to 50% of capacity and require social distancing through this fall. The library will wait until early July when the next phase of openings are scheduled to be announced to make a final decision about holding this event this year.
This will be a very difficult decision. The library loves hosting Comic Con and knows how much the community looks forward to it and loves it, too. A decision will be shared with the community as soon as possible.
In the meantime, get to work on your Comic Con art, and enter it in the show!