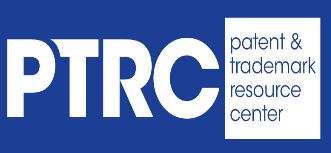 Please note that the library will no longer offer PTRC services starting January 1, 2023. Please email ask@mcpld.org if you have any questions or concerns.
What is the PTRC?
The Mesa County Libraries Central Library is a Patent and Trademark Resource Center (PTRC) in Grand Junction, Colorado, designated by the U.S. Patent and Trademark Office to provide the public with patent and trademark-related help. PTRC resources are available during regular hours at the Central Library.
Our professional PTRC staff can:
Demonstrate how to use search tools to conduct a patent or trademark search.
Provide access to examiner-based research tools PubEast and PubWest, available only on our PTRC workstations.
Provide access to free online patent and trademark documents in multiple formats.
Give one-on-one appointments and occasional group workshops.
Direct you to information regarding the patent or trademark application process, and answer patent and trademark-related questions.
Please note that our PTRC library staff are not attorneys and cannot provide legal advice, or perform a patent and trademark search for you.
Request a PTRC Appointment
Patent and Trademark research can be complicated and time-consuming. The completeness and accuracy of your search rests entirely on you. Library staff will provide general instruction in the use of the tools provided by the U.S. Patent and Trademark Office, but cannot conduct searches for you nor provide legal advice.
Submit a request for an appointment below to learn how to use all the tools available to assist you in your research.
Before arriving for your appointment please fill out this Patent Search Worksheet and bring it to your consultation.