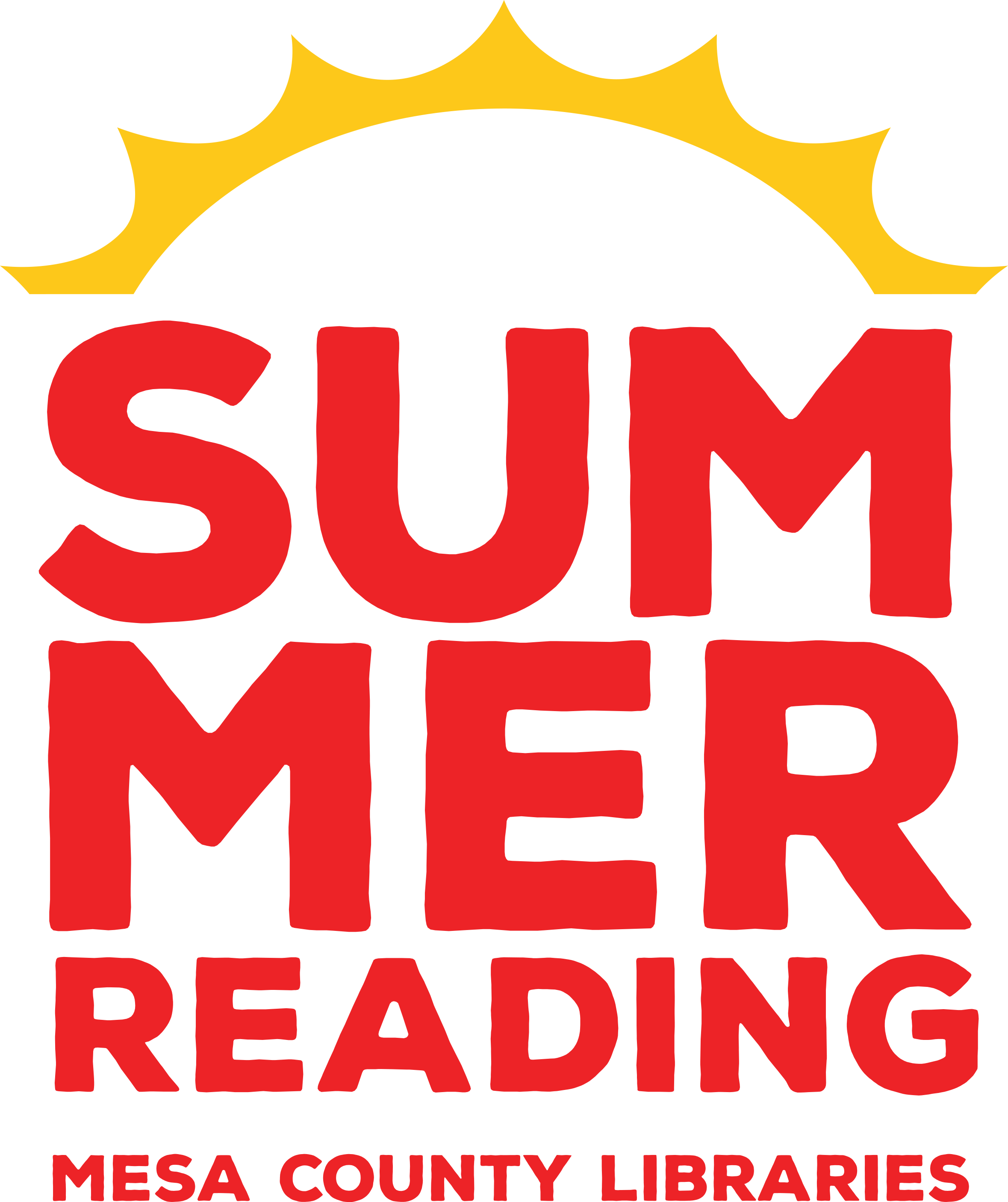 June 1 - July 16 2022
● Read and learn! ● Earn free books! ● Participate in prize drawings! ● Enjoy creative and engaging activities!
Community Reading Goal Progress
Achieved: 796,028 minutes
Goal: 3,000,000 minutes
Featured Events
Early Learners (Birth-5)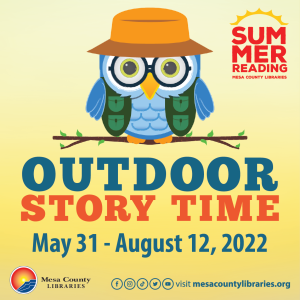 Story time makes learning fun! Story time outdoors doubles the fun.
These story times, intended for families with children up to age 5, feature stories, songs, rhymes, and other
activities which emphasize five simple practices - reading, talking, writing, singing and playing - that help children learn the skills they need to be ready to read.
Feel free to bring outdoor seating and a snack. Please prepare for outdoor weather conditions. For specific dates, times, and locations, visit the event calendar.
Kids (6-11)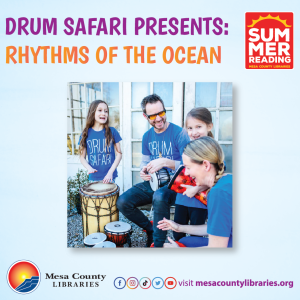 Dive in and explore the secret rhythms of some of the most fascinating (and elusive) sea creatures on our planet! Instruments/drums provided for all participants!
Thursday, June 23, 10am at Long Family Memorial Park, 3117 F Rd
Thursday, June 23, 3pm at the Fruita Community Center Room, 324 N Coulson St
Friday, June 24, 10am at The Shift Lot, 702 Main St
Friday, June 24, 3pm at Mother's Park, 2003 High St, Collbran
This event is part of the Family Summer Entertainers program. For more information on the Family Summer Entertainers Program, visit the event calendar or see the program flier.
Teens (12-18)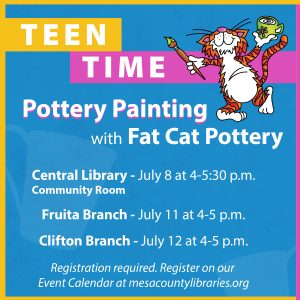 Take a class from Fat Cat Pottery's instructors and decorate your own pottery piece to keep. All supplies are included and this event is free for teens to attend. Registration is required for this event.
Central Community Room, 4-5:30pm on Friday, July 8.
Fruita Branch Library, 4:00-5:00pm on Monday, July 11.
Clifton Branch Library, 4:00-5:00pm on Tuesday, July 12.
For more Teen event offerings or to register for this event, visit the event calendar.
Adults (19+)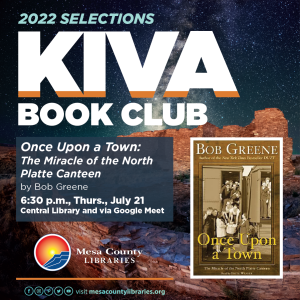 Join us at 6:30 p.m. on the third Thursday of the month to discuss group-selected titles for Kiva Book Club! Participate virtually via Google Meet or in-person in the Central Library Monument Community Room as we discuss Once Upon a Town: The Miracle of the North Platte Canteen by Bob Greene with other people who have read the book.
In-person seating for this event is limited, and registration is required. Please register for this event on the event calendar if you wish to attend.
KIVA Book Club is one of several Book Clubs offered by Mesa County Libraries. Visit the event calendar learn about Book Club offerings at a library location near you.