Recycled Book Art Juried Art Show Call for Artists
The show focuses on projects using recycled books. Make the book block itself into something creative or use the pages or cover to create something unique! (Examples)
Please note because the library is closed, we will be accepting all entries and there will an online slideshow.
IMPORTANT DATES
Entry deadline: 8 p.m., Tuesday, April 28, 2020.   Entries will only be accepted online. (Application below)
Show dates: SHOW WILL BE HELD ENTIRELY ONLINE May 1 – June 25, 2020
ELIGIBILITY
1) Exhibition is competitive and open to artists 16 years of age and older residing in Mesa County, Colorado.
2) Works can be two- or three-dimensional.
3) Jurors will have final authority to define an acceptable entry.
ENTRIES
Artists may submit 2 entries by digital image. An additional image of the submitted work to show detail or an alternative view is allowed. Up to 2 pieces will be accepted per artist.
DEADLINE
Entries will be accepted online through 8 p.m. on Tuesday, April 28, 2020.
EXHIBITION
All accepted works will be on exhibit ONLINE ONLY at mesacountylibraries.org from May 1 to June 25, 2020.
HONORARIA
1st Place – $150
2nd Place – $125
3rd Place – $100
Prizes generously provided by the Friends of the Library.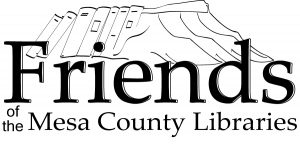 SUBMISSION GUIDELINES
Entries have closed. Thank you to everyone who entered!