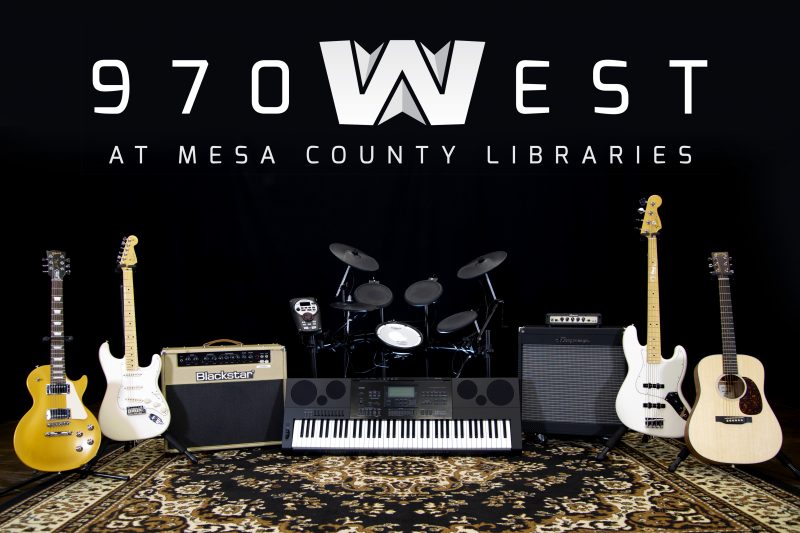 What is the 970West Studio?
The 970West Studio, located at 5th and Ouray in Grand Junction, is a public multimedia production studio and Artist in Residence space.
How can I use the studio?
Before using the Studio, you must attend an orientation or studio Q&A session. See our event calendar for current schedule.
After attending an orientation session, visit the link below to book studio time and equipment:
What's in the 970West Studio building?
a 654-square-foot studio/training room, capable of holding 10-20 people
a 436-square-foot control room
a 245-square-foot space for an Artist in Residence
Parking for approximately 10 vehicles with access from the alley
Artist in Residence
Mesa County Libraries are providing studio space in the 970West Studio for an Artist In Residence Program. Artists will have a designated work space and are encouraged to use this time as an opportunity for growth and development while engaging with the community. Each Resident will be expected to work with library staff to provide at least three library workshops (one per month) during his/her three-month residency.