Teen Volunteer Portal
Homework Helpers
We are looking for a handful of exceptional teens to volunteer as Homework Helpers for their peers on Thursdays from 4 p.m. – 6 p.m. at our new weekly Homework Help program on Thursdays beginning on October 17.  This program will only be held at the Central Library.
This is for teens who enjoy certain subjects at school and want to help others with them.
If you are interested in this opportunity to give back to your community as grow as a person, please complete our Teen Volunteer Application form, and be sure to check the box that says you want to be a "Homework Helper."
If you have and questions, please email us at volunteer@mcpld.org.
VolunTeens
We are recruiting teen volunteers to help out at the Central Library from 11 a.m. – 1 p.m. on Saturdays!
Teens interested in gaining work experience, earning community service hours, and being part of the library community are encouraged to participate. Space is limited and registration is required.
All new volunteers must fill out a Teen Volunteer Application form as well as the three forms at the bottom of the application and bring them on your first day.
If you have and questions, please email us at volunteer@mcpld.org.
You can register online through the Events Calendar or by calling 970-243-4442.
Possible Volunteer Tasks:
Craft material preparation
Cleaning and organizing tasks
Shelving
Summer Reading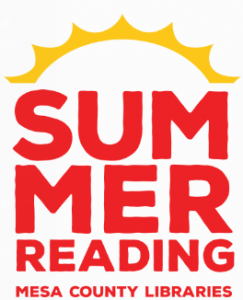 Summer Reading at Mesa County Libraries relies on volunteers to ensure a successful summer – we couldn't do it without your help!
Why Volunteer? 
Summer Reading is the perfect opportunity for you to gain real-world experience.  By volunteering, you will gain experience in: customer service, communication, organization,  group collaboration, leadership, and many other skills! Once you've completed your volunteer hours, our teen librarian will provide an optional resume and cover letter workshop. This workshop will show you how to use your volunteer experience to create your own resume and cover letter that showcases your hard work!
Volunteer Tasks
Provide excellent customer service
Explain the Summer Reading program to participants
Help prepare for Summer Reading events and programs
Assist Youth Services staff members with Summer Reading events and programs
Shelve books, DVDs, video games, and other library material
Maintain a neat and orderly room; clean and dust as needed
Volunteer Expectations
Come with a great attitude and be ready to serve our community!
Arrive on time
Complete assigned shift
Coordinate with the teen librarian
Contact the teen librarian if unable to work scheduled shift
Interested in Volunteering This Summer?
Applicants need the following skills:
Customer service skills
Ability to arrange items in numerical and alphabetical order
Ability to follow instructions and complete tasks according to priorities
Attention to detail
Physical ability to push, bend, stretch, reach, lift, and read book spines
Wear a name tag
Sign in/out each shift to log hours
Apply Now!