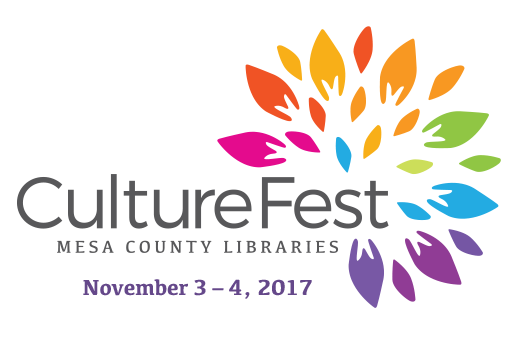 Culture Fest 2017 is approaching quickly! This popular annual celebration of art and cultural diversity in western Colorado consists of two events:
First up is the annual Culture Fest Art Reception from 6-8 p.m. Friday, Nov. 3, at the Central Library, where the Culture Fest Art Show will be on display in the gallery corridor from Oct. 27 through Jan. 4.
Friday Schedule 6-8 p.m.:
6-8 p.m. Opening
6-7 p.m. Classical Guitar Performance by Javier de los Santos
6-7 p.m. Art Demo by Melody Brooke Safken (970West Studio Artist in Residence)
7 p.m. Juror Talk/Awards
From 11 a.m. to 3 p.m. Saturday, Nov. 4, at the Mesa County Libraries Central Library, join us for food, exciting activities, and entertainers!
Saturday Schedule 11 a.m. to 3 p.m.:

Enjoy Country Tables from: Norway / Germany / Philippines / China / Native America / Italy / Madagascar / Japan / The Congo / Mexico / Honduras / Thailand / Guatemala / Chile / El Salvador / Russia / US Citizenship
11:05 a.m. – Synthesis Irish Dance
11:45 a.m. – Colombia Viva
12:25 p.m. – Nine Province Kung Fu
1:05 p.m. – Khubsurat Ruh Middle East Dance Troupe
1:45 p.m. – CMU Ho'olokahi Polynesian Alliance
2:25 p.m. – La Danza Azteca
Culture Fest is sponsored by:
The City of Grand Junction Commission on Arts and Culture
Friends of the Mesa County Library