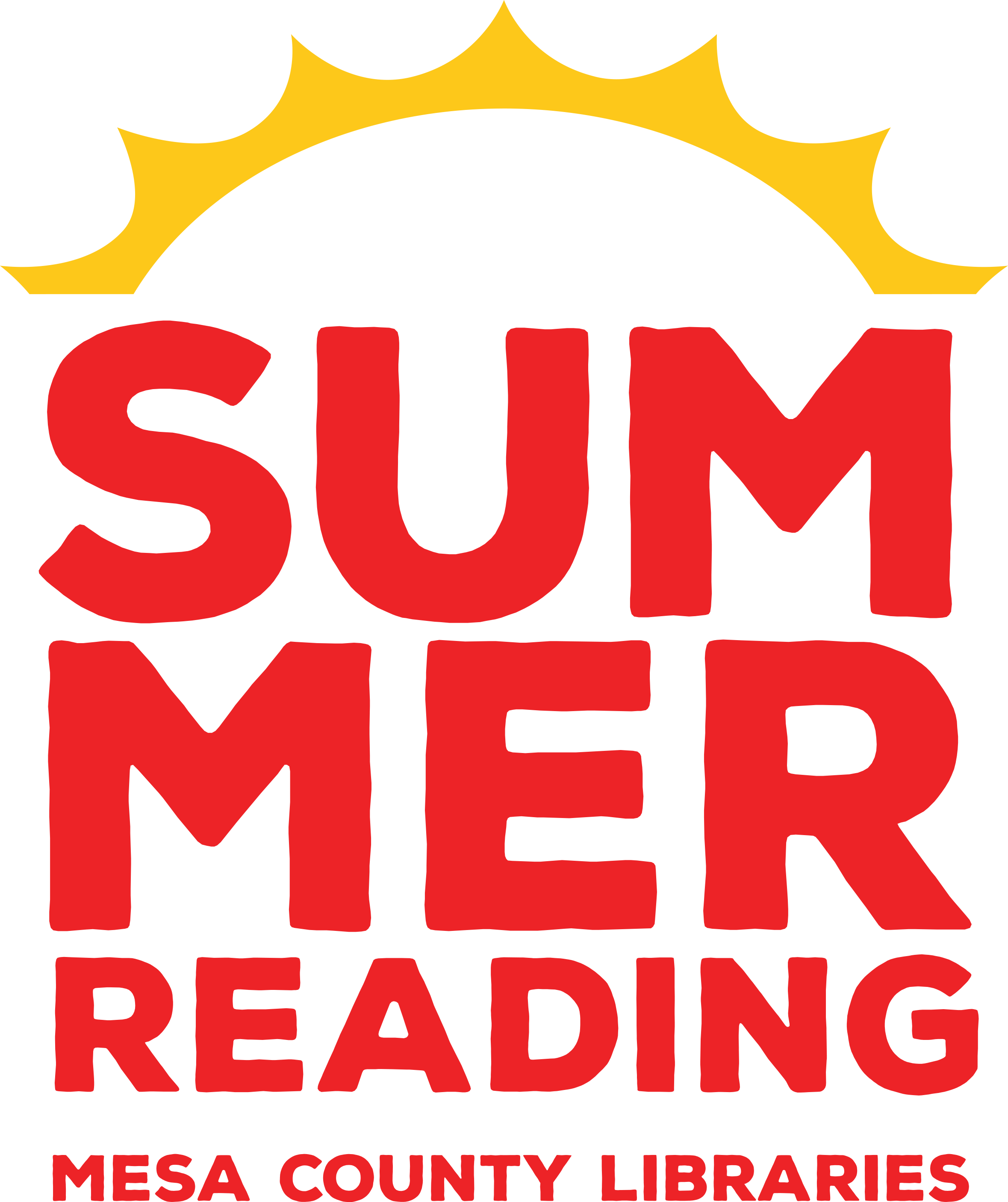 Get ready for Summer Reading 2021!
June 1-July 17
● Read and learn!
● Earn free books!
● Participate in prize drawings!
● Enjoy creative and engaging activities!
Registration opens June 1, 2021. Watch this page for more information!
Why is Summer Reading so important for kids?
Reading just two to three hours a week during the summer combats summer learning loss. Students who do not read during the summer months can lose up to two months of reading skills. Plus, reading is FUN and fun is good for kids.
When does Summer Reading start/end?
Stay tuned for 2021 dates!
Do I need a library card to participate in Summer Reading?
You do not need a library card to sign up for Summer Reading. However, you will need a library card to check out library materials and use electronic resources, so we encourage you to get a library card so you can access all of the resources the library has to offer.
Is there a fee to participate in Summer Reading?
No. Summer Reading is available to you at no charge.
Will the library be hosting entertainers this year?
Visit our online Event Calendar to  learn more and to find specific links and registration information (if required).
Is Summer Reading for adults too?
Yes! Summer Reading is for all ages! Sign up to start earning points for reading and completing other activities.
How does Summer Reading work?

This summer you will track your reading and activities online, earning points along the way. No paper log is required! Participating online lets you see the points you've earned, collect virtual badges for your accomplishments, and automatically enter prize drawings as you reach milestones throughout the summer!
Is there a list of books that I have to read?

You are completely free to read whatever you want!  Participants can count newspapers, magazines, comics, blog posts, audiobooks, etc. 
How do I sign up for Summer Reading?
Visit mesacountylibraries.beanstack.org and select "Register and Individual or Family" to get started. Follow the prompts to create your account. You can also sign up using the BeanStack Tracker App. See this guide for further instructions or call our Summer Reading phone line at 970-683-2416 for assistance.
What is BeanStack?
BeanStack is our web-based Summer Reading program management software. It allows you to track your reading and activities, write and read book reviews from your peers, earn online badges, and automatically be entered into drawings for which you are eligible.
What is an individual account vs a family account?
An individual account would be for a reader who is only registering themselves for the program. If you are registering multiple people in your household, and would like to manage all of those accounts using one login, then you can create a family account. This is ideal for parents and other caregivers who are logging reading and activities for children
I'm a daycare provider/preschool teacher/day camp counselor/summer school teacher. Do I need to register each child individually?
If you are caring for five or more children and the children in your class/group are approximately the same age, you can register your entire class/group at the same time. From the BeanStack sign-in page, select "Register a Class or Group," and follow the instructions from there. Once you register, you can give each reader an individual name by going to your Profile Settings. Registering as a class/group will allow you to log reading and activities for all members of your class/group at the same time.
If I created a BeanStack account in the past, can I use that account this year?
All BeanStack accounts created prior to 2020 have been deleted. You will need to create a new account if you have not already done so this year. You are welcome to reuse the username and password from your previous account if you desire.
What if I forgot my password?
If you provide an email upon creating your account,  you can select "Recover Password" from the BeanStack sign-in page. You will be prompted to enter your username or your email address and a link will be emailed to reset your password. If you did not provide an email address upon sign-up, you can call the MCL Summer Reading line at 970-683-2416 and library staff will assist you in resetting your password.