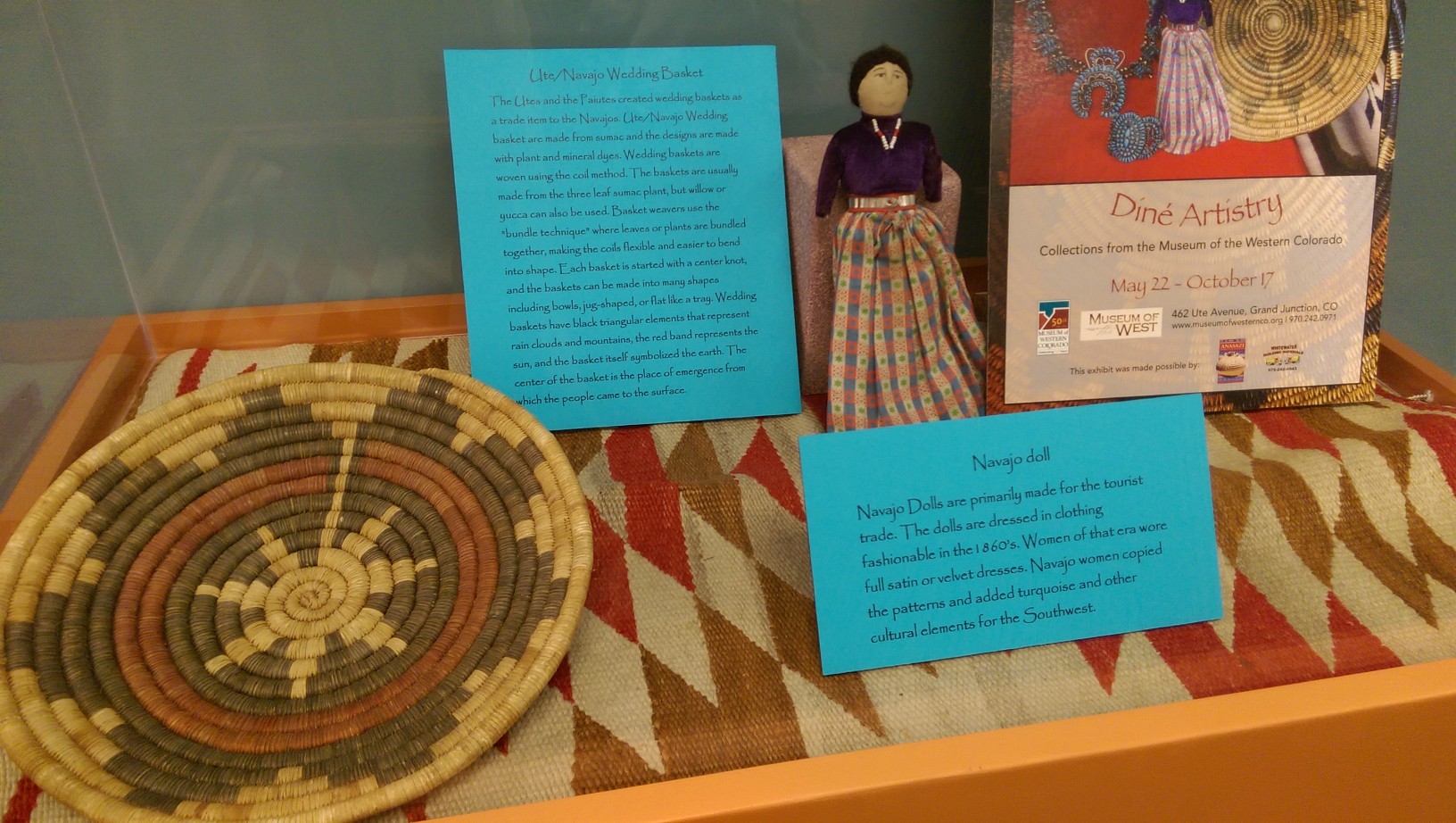 Mesa County Libraries and the Museum of Western Colorado have teamed up to provide Central Library patrons with a glimpse of the museum's unique collections.
A newly installed display case in the Central Library's checkout area will host a rotating exhibit provided by the museum. The displays will give library patrons an interesting glimpse into the region's heritage while enriching their awareness of the museum's unique and varied collections.
The inaugural display contains a Ute/Navajo wedding basket and a Navajo doll. The items are part of a traveling Navajo basket and artistry exhibit hosted by the museum May 22-Oct. 17.
The display's presence at the Central Library represents yet another element of the partnership between Mesa County Libraries and the Museum of Western Colorado. The library and museum have a track record of cooperation on presentations about topics such as local history and paleontology, and other cooperative ventures are in the making.
Joseph Sanchez, director of Mesa County Libraries, said, "We are excited to partner with our friends and colleagues at the museum to share resources and service for the benefit of the entire community. We have a natural affinity and complementary services, and we hope to see more collaboration as both institutions work to provide education, entertainment, and service to Mesa County."
Peter Booth, director of the Museum of Western Colorado, said, "The Museum of Western Colorado welcomes this opportunity to bring portions of the heritage story found in our collections and exhibits to the patrons of Mesa County Libraries. This effort is one of several different projects that our two cultural institutions are doing. Both are linked by a desire to provide the Mesa County community with a vision of who it is, where it came from and where it can go. By cooperating on such projects as this shared exhibit presentation, we mutually enrich our community and better fulfill each of our missions."
The new display will be seen by approximately 1,600 patrons per day who visit the Central Library, which is located at 443 N. 6th St. in Grand Junction.