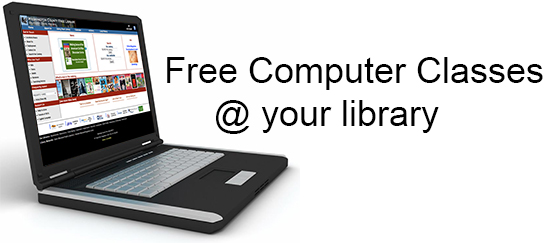 Applying for a job?
Buying a US savings bond for a grandchild?
Checking on your VA or Social Security benefits?
Printing a pay stub?
Getting a credit report?
So many important as well as everyday tasks require using a computer or an email address.  At Mesa County Libraries we offer a series of Getting Started with Computers classes designed especially for absolute beginners.  We start with the most basic skills in the first class  and work our way to using the internet in the third class. If you have friends, family members, or co-workers who would benefit from these free hands-on classes, please spread the word!  Our next Getting Started with Computers I class is on Wednesday, August 24th, at 9:30 am. We encourage registration, but we also welcome walk-ins.  Image courtesy of Washington County Free Library.