October 7th will kick off the first meeting of an ongoing Dungeons and Dragons campaign in the Teen Center.
Register now to take part in a campaign that is for teens only!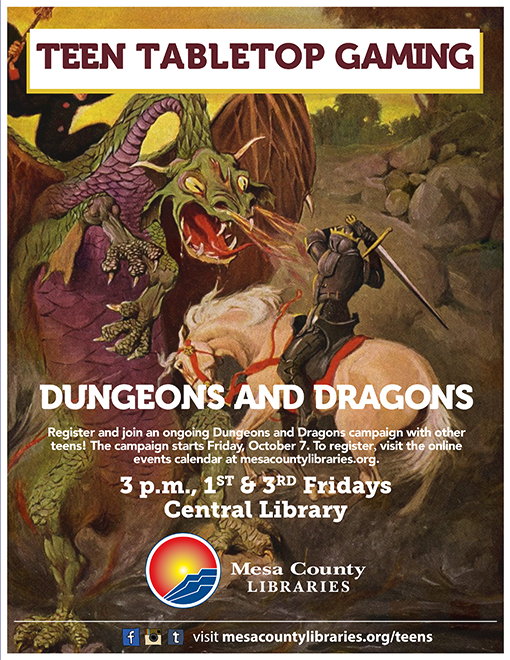 As a member of the D&D crew, you'll meet every first and third Friday of the month at 3pm in the Teen Center.
Don't want to commit? Come by to play other tabletop games, including Catan, Munchkin, Apples to Apples, and a wide variety of others!
See you at the start of our epic adventure!