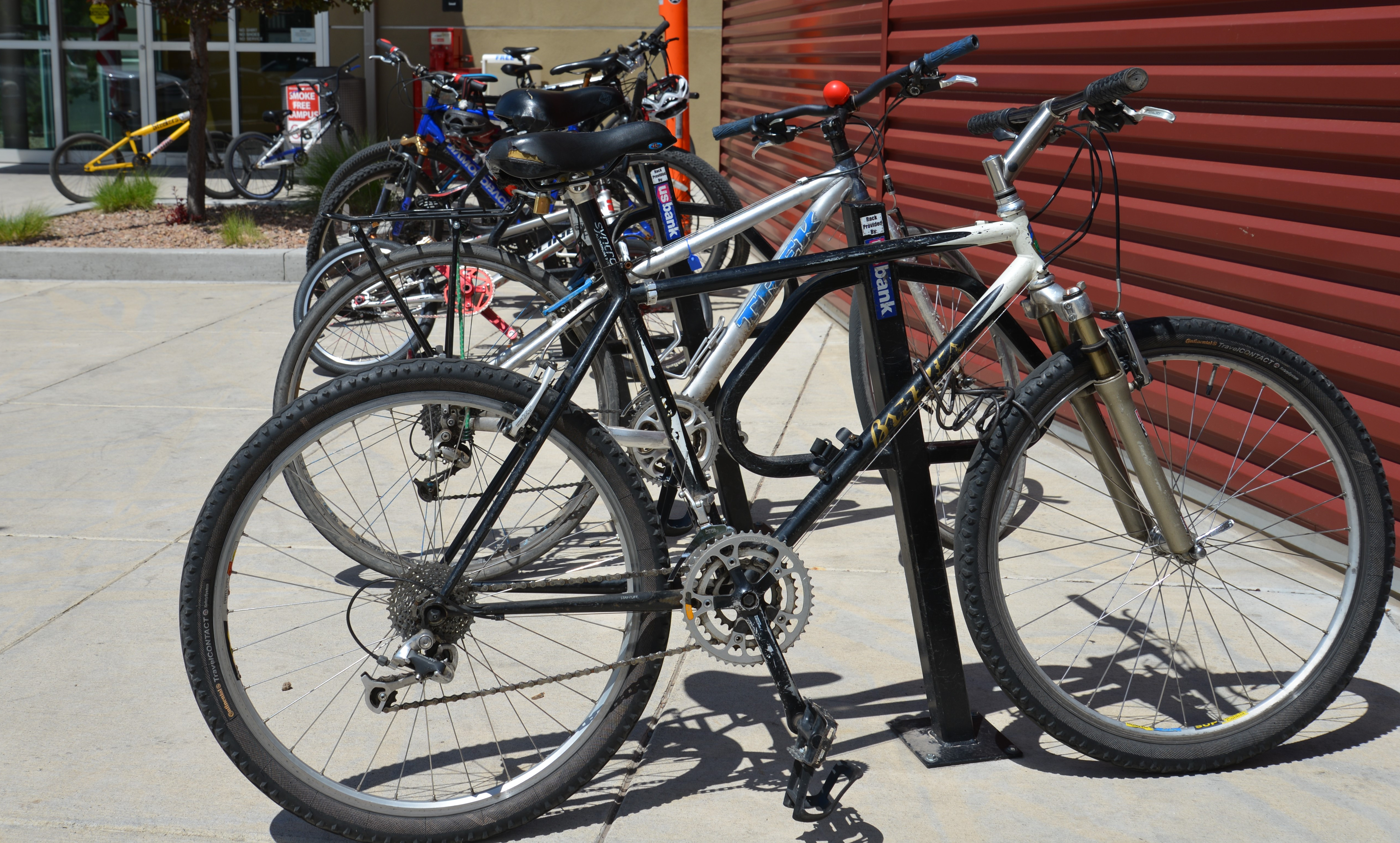 June is Grand Valley Bike Month 2017, a time when people throughout Mesa County and the rest of Colorado experience the fun and fitness of riding a bicycle to work and for fun.
As part of the community-wide festivities, Mesa County Libraries plan to host several activities throughout the month, so air up your bike tires and head for the library!
Children 17 and younger who ride a bicycle to any Mesa County Libraries location five times during June will receive one free admission to a swimming pool in Fruita, Grand Junction, or Palisade.
Learn how to bicycle safely and maintain your bike at "Bike Repair and Maintenance," a presentation by Palisade resident Tim Wilson scheduled for 10 a.m. Tuesday, June 6, at the Palisade Branch Library, 119 W. Third St. The presentation will include demonstrations and hands-on activities for kids.
"Bike Fun in Your World" is a kids' event that encourages healthy lifestyles by riding bikes, along with learning some bicycle safety. As a bonus, learn some basic bicycle maintenance tips, such as flat-tire repair. Bike Fun is scheduled for the following times and locations:

2:30 p.m. Wednesday, June 14, at the Clifton Branch Kids' Club
10 a.m. Tuesday, June 20, at the Palisade Branch children's Story Time
2 p.m. Wednesday, June 28, at the Fruita Branch Kids' Club
10 a.m. Friday, June 30, at the Orchard Mesa Branch children's Story Time
2 p.m. Wednesday, Aug. 9, at the Central Library Kids' Club

"Genre de Vie," a stylish documentary about bicycles that explores how urban life is improved by the simplicity of the bicycle, will be shown at two library locations: 5 p.m. Wednesday, June 14, at the Palisade Branch; and 6:30 p.m. Thursday, June 29, at the Central Library in downtown Grand Junction. The film screenings are open to the public at no charge. The film contains mild language.
Mesa County Libraries encourage residents throughout Mesa County to participate in the Commuter Challenge, a community-wide contest to see who can accumulate the most mileage on a bike instead of a car to get from place to place in Mesa County (with the exception of recreational riding). More information and sign-up for the Commuter Challenge are available here.
Staff of Mesa County Libraries and other organizations plan to participate in Bike to Work Day on Wednesday, June 28, a day when local businesses and organizations compete to see who can get the highest percentage of employees to ride to work that day. Businesses that win the challenge earn the right to display a traveling trophy for the next year (The trophy is proudly on display at the Central Library because Mesa County Libraries won the challenge in 2016.). More information and sign-up are available here.
Bike Month and Bike to Work Day are community-wide efforts coordinated through Healthy Mesa County and are sponsored by many local businesses and organizations.
Riding a bike is healthy and fun, and Bike to Work Month is the perfect reason to dust off your bicycle and take it for a spin!