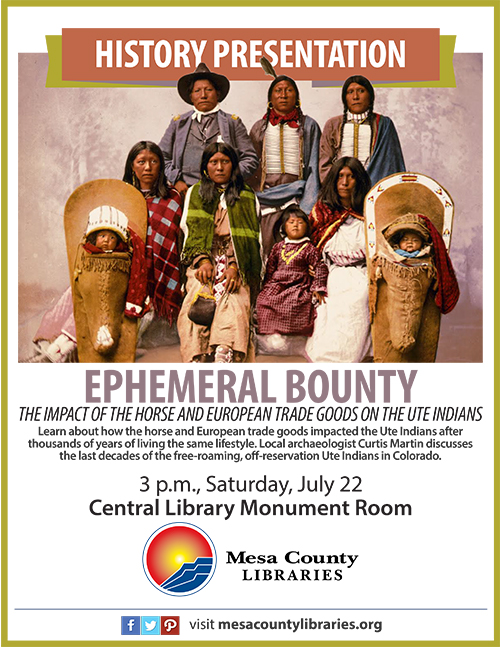 Local archaeologist Curtis Martin will present "Ephemeral Bounty: The Impact of the Horse and European Trade Goods on the Ute Indians" at 3 p.m. Saturday, July 22, 2017, at the Mesa County Libraries Central Library, 443 N. 6th St. in Grand Junction.
The Utes of western Colorado lived a hunting-and-gathering lifestyle for thousands of years until a cultural revolution brought on suddenly by European exploration and settlement of the area in the 17th through 19th centuries. The Europeans' arrival brought many changes and improvements in the Ute lifestyle, including horses, metal arrowheads and cookware, and decorative glass beads. Martin's presentation will look at the price the Utes paid for these lifestyle changes, and he will read from his book "Ephemeral Bounty: Wickiups, Trade Goods, and the Final Years of the Autonomous Life."
This presentation is open to the public at no charge. Seating is limited.