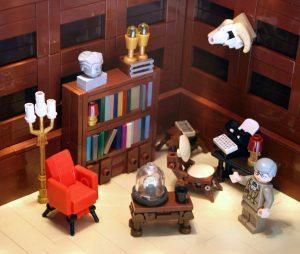 If I'm going to enjoy reading a book, I need it to fit with my personal reading needs: I have a short attention span and an imperfect memory. This means that dense books written for adults aren't my first choice. Instead, I prefer reading non-fiction picture books. I can spend 30 to 60 minutes with a non-fiction book meant for kids and learn most of the basic facts about a topic. And, of course, non-fiction picture books are full of awesome illustrations!
Over the past month, I've found fascinating non-fiction picture books by browsing the new books shelf in the Central Library's Children's Center, and I've learned a lot about many different topics. For instance, the Statue of Liberty was actually built to look like she is moving, not standing still; Dr. Martin Luther King, Jr's friends called him "Mike"; the Vietnam Veterans Memorial was designed by Maya Lin, a Chinese-American woman.
You don't have to work in Youth Services or even have young kids to find and enjoy great non-fiction picture books. You can come in and browse our collection or use the online catalog to search for a topic in the Juvenile Collection.
Here are some of my recent favorites: