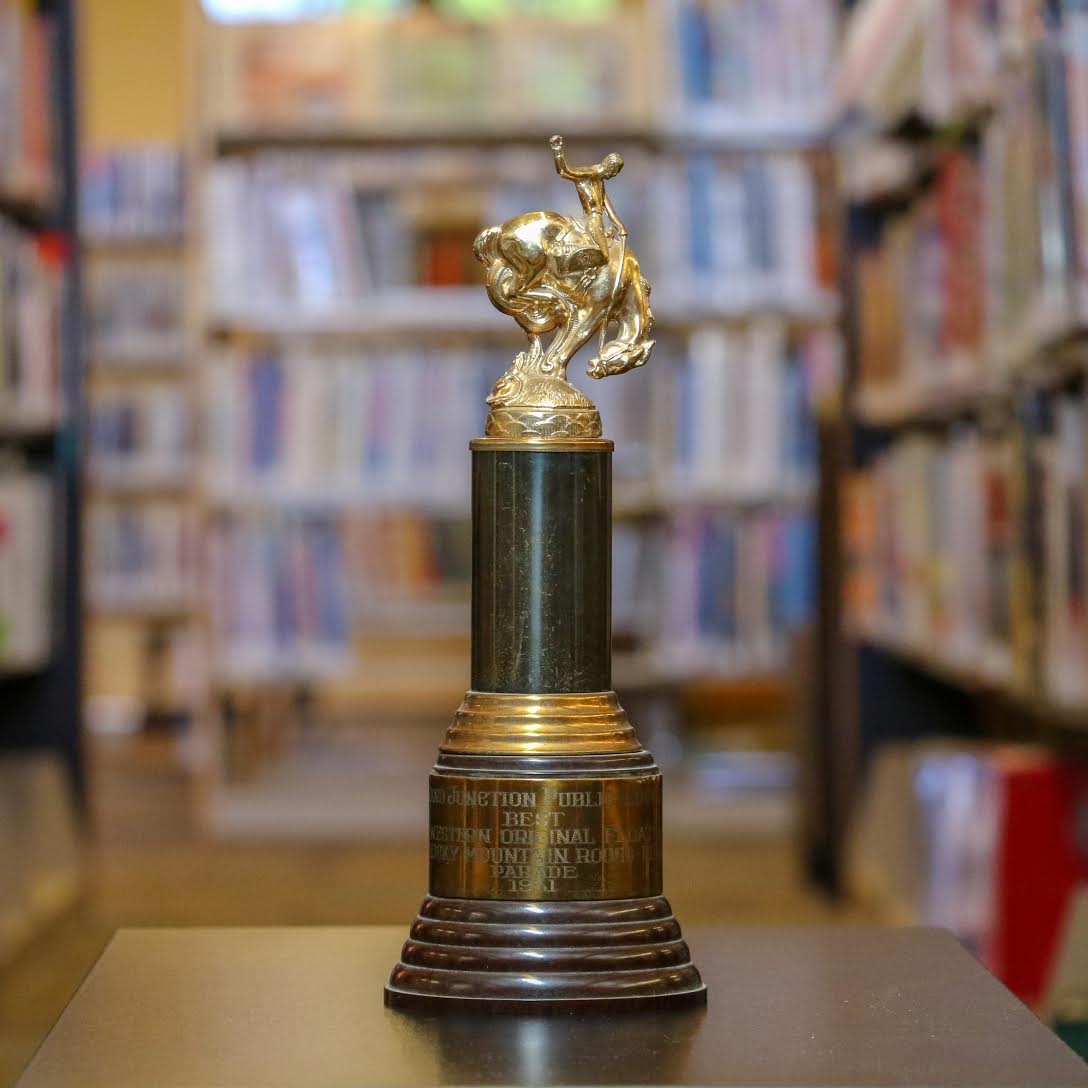 On July 17, 1951, Grand Junction's Main Street was the site of an event called the Round-Up Parade. The parade was the official kick-off of the Rocky Mountain Roundup which was held in conjunction with the 9th Annual Intermountain Junior fat stock show and sale. The parade drew attendance of roughly 5,000 people to see individual horseback riders, horseback riding groups, and floats.
Awards and trophies were given out to a handful of different groups, the First National Bank won the award for the most beautiful float for the second year in a row and your very own Mesa County Libraries won an award for having the most original western float. The float's theme was most appropriately, "Read 'em Cowboy" and it consisted of a cabin mounted over the hood of a truck with a family sitting in the front while reading a book.
67 years later, the library still has the trophy for the float and it currently resides at our downtown location. It features a cowboy riding a bucking bronco on the top and it has stood the test of time quite well.
Below is the headline of the July 17 Daily Sentinel article about the parade and an advertisement from the July 13 issue of the Palisade Tribune.