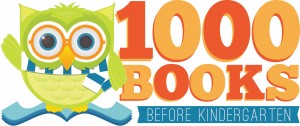 On September 29, 2018, Mesa County Libraries had the privilege of honoring all the children who completed 1,000 Books Before Kindergarten in the past year. The keynote speaker this year was Davian Sandoval, a teen who is an avid reader and frequently volunteers at the library. His speech was met with such enthusiasm, that we wanted to share a transcription of it with all of you: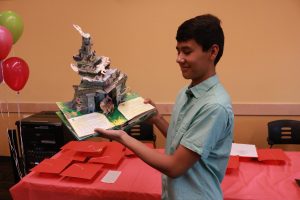 Hello, everybody! I am very happy to be here with all of you today. My name is Davian Sandoval and I am a teen volunteer here at the Mesa County Library. As I help out with shelving books and cleaning the children's section, I am able to watch kids like you be excited to read. When I was around your age, not very many people were passionate about reading, and neither was I. Just a couple years ago, I fell in love with reading, and it's changed my life. With reading, anything in your minds can happen. Imagination is infinite. While reading, you can escape to a magical world where anything and everything is possible. For some people, reading is just a bunch of words on a page, but it is more than that. Reading takes the mind to a place of enchantment, and there is no other feeling in the world like relaxing with a good ol' book. Reading makes your mind stronger, so by reading one thousand books before Kindergarten, you all will get smarter and smarter as long as you stick with it. I am super proud of all of you for that! Because of your spirit and love for reading, you all will be one step ahead of everyone else in your journey through life. So, kids, keep on reading, because your story is just beginning!
Once again, congratulations to the 2018 1,000 Books Before Kindergarten graduates, and thank you to Davian and all of the families who make early literacy a priority in their lives!