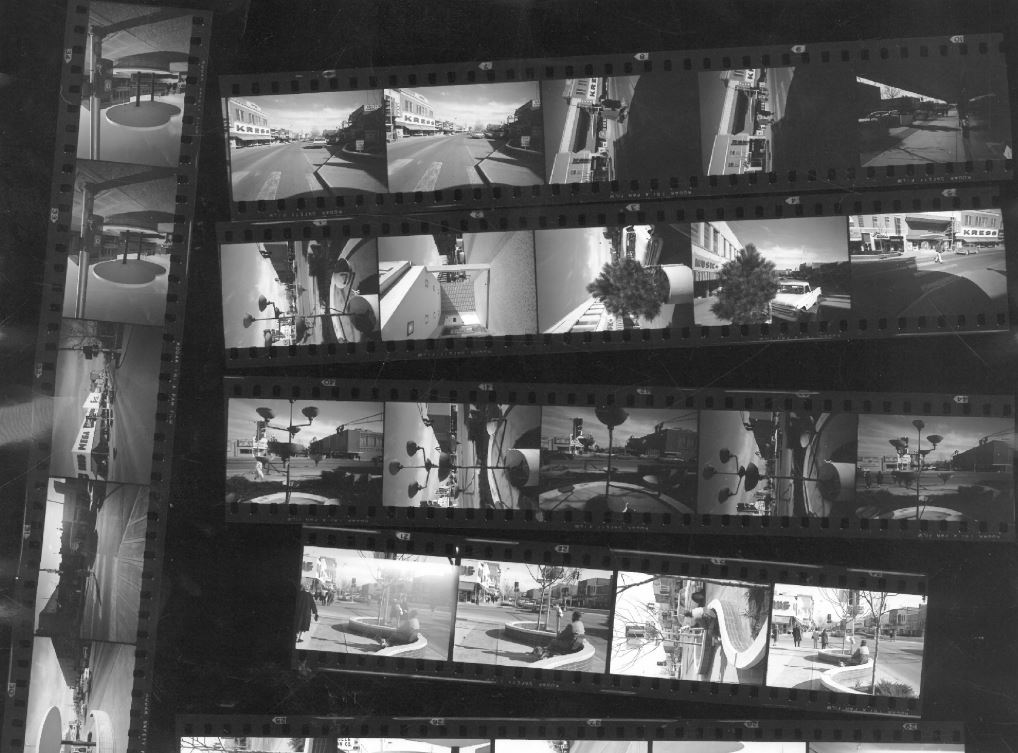 Historical photos can tell you a lot about a building or setting. They can show you how structures or places have changed over time in addition to helping identify where something was located if it no longer stands. Historical photos can also give you an idea of how people dressed, the transportation that they used, and the activities that they participated in. If the photos have a date written on them, you'll know when the photos were taken. If they lack a date or year, figuring that out might require a little bit of observation and detective skills.
A series of black and white photos at Mesa County Libraries depict a variety of scenes in downtown Grand Junction. It's easy to speculate about when they were taken, however, the exact date or year might be difficult to determine. Luckily, some diagnostic information can be obtained from the images. The series of photos were likely taken no later than about 1976 as renovation plans for downtown's Kress Building were announced in early 1975. Those plans also entailed the location to be re-named the Mercantile Building. The images were also taken no earlier than 1954 as Kodak Tri-X film was introduced that year. That gives us a span of roughly 22 years during which the photos could have been captured. A closer inspection reveals a few vehicles. Judging by their design of those vehicles, it 's fairly safe to bet that at least some of the photos were taken in the 1960s, which narrows the range to about 15 years.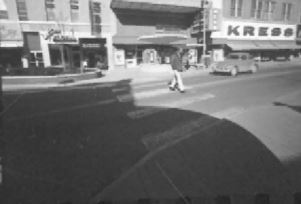 The above-pictured Kress Building has been a mainstay on Main Street. During the late-1920s it was constructed by the S.H. Kress Company on the 500 Block of Main St. In 1992, the then-Mercantile Building was considered a potential relocation site of the Western Colorado Center for the Arts, along with the Mesa Theater and the Avalon Theater. Over the years, the Kress Building has housed a variety of businesses, including the Mesa County Republicans office in the 1970s. The photo above shows the Kress building with the prominent "KRESS" storefront sign with the Mesa Theater standing next to it on the left. Both of these buildings still stand on Main St. They may not look exactly the same now but thankfully they have stood the test of time.
PS – If you have any information about the photos above please feel free to add it as a comment.