Try something new on your next library visit, and check out books that can read themselves at the push of a button!
Vox and Wonder Books are books with built in audio players, so that you can listen to an audio recording of the book and read along without an external device. Each audio player is permanently installed in the book, with a set of speakers to listen aloud and a headphone jack for private listening.
Vox and Wonder Book audio players appear slightly different, but function similarly.
Titles include The Book with No Pictures by B.J. Novak, and Two Dogs in a Trench Coat Go To School by Julie Falatko.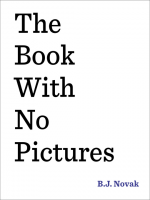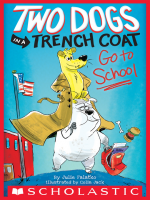 Read and listen books can help new and reluctant readers with reading comprehension and pronunciation, particularly with hard to sound out words.
While Vox and Wonder Books are currently only on shelf at the Central Library, they are available to be put on hold and delivered to whichever library location is most convenient for you. Follow the link below to see a full list of our Vox and Wonder Books.
Read and Listen Books (Vox and Wonder Books)
If you don't see a title you're looking for on the list, consider visiting your nearest library location to browse their collection of books with accompanying audio CDs that can be played at home on personal players.